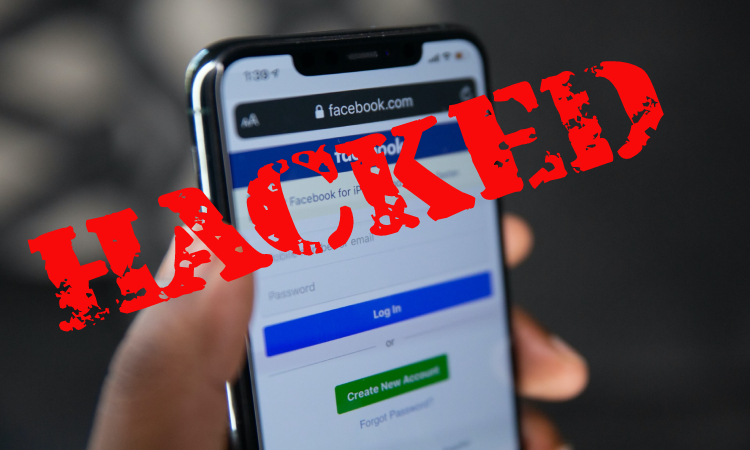 Facebook is one of the most precious social media accounts for most of us. Much like email, it is not impossible for someone to gain access to your account and use it for spam and other purposes.
If someone has access to your account, they may change the password or not or leave traces of hacking. And sometimes, your entire account is destroyed and, in that case, you could lose your account.
If you think your Facebook account hacked and locked, here is what you need to do.
How to Recover Hacked Facebook Account
Here are a few things you can try to recover your Hacked Facebook account.
Recover the Account – if you are locked out of a Facebook hacked account, then you need to reset the password using the mobile number or alternate email ID. Open Facebook.com in your browser and then click on the Forgot Password option. Now, enter your email ID and then select the phone number option to receive a verification code. Then, you need to use that verification code to verify the identity and set a new password for the account. Now, you can use a new password to login into your Facebook account without any hassle.
Change the Password – If you've suspected that your Facebook account has been hacked, then it is time to change the password. Here is what to do to change the Facebook password.
Open the account and click on the arrow mark on the top right of the page.
Select the Settings and Privacy and then click on the Settings button.
Now, you need to choose the Security and Login option from the new page.
And then click on the Edit button located right next to the Change Password option.
Then, you need to enter the Current Password and New Password in the given fields.
Click on the Save button to save the settings.
Change Recovery Details – You should also change the recovery details of your account to make it more secure. Whether the hackers have changed your password or not, you must change the recovery details such as phone number, alternate email, and security question as well.
Don't overlook these details, hackers might have changed these to easily access your account in the future. If you overlook these details, the hackers could come back in easily without any restrictions.
Warn Your Contacts – You can also warn your contacts about the suspected break in into your Facebook account. You should let them know that you didn't post anything stupid or spam them with random shit. And you should also take a close look at what is posted from your account in the last few days. Remove any offensive post from the timeline and delete it as well.
Take Actions – you must learn from your experience from the hacked Facebook account and take appropriate steps to protect yourself from such exposures. Here are some important steps you can employ to protect the account from future attacks.
Always use long and complicated passwords on your account which are difficult to break.
The thumb rule of Facebook is that you shouldn't share your password with anyone else.
You should not click on anything from your mail and login with your credentials. Don't fall into silly phishing traps set by some conman.
If you are using public networks, then you must be aware of the safety tips for that. Login to onlingeeks.net to know more about the online safety tips while using public networks.
Always keep your system up to date with the latest software and updates from official channels.
You should also consider using two-factor authentication to make it harder for anyone to access your account.
Leave a reply
Your email address will not be published. required fields are marked *