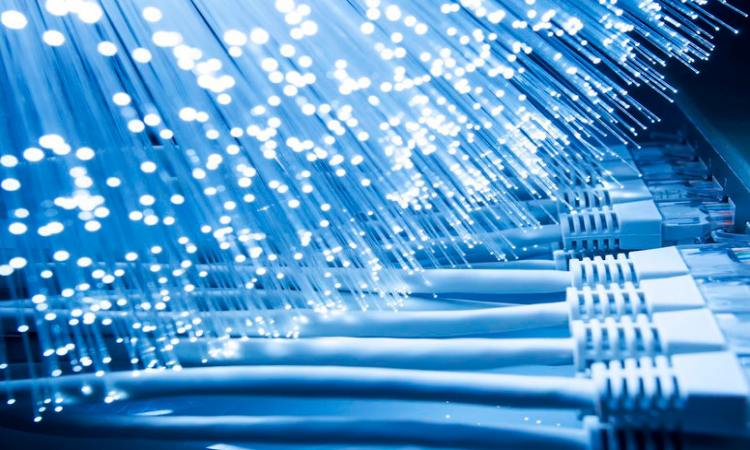 There are many internet service providers in the market which provide online access through a variety of technologies like DSL, copper, fixed wireless, cable internet, and fiber.
Internet connections for different speeds are available at different prices. The consumer is spoilt for choice. It may become difficult for the consumer to choose the best internet provider which can fulfill its requirements at the best price.
Businesses that are looking for a fast internet connection that runs smoothly without frequent disconnections should opt for fiber optic cable internet. 
Before we list out the best fiber internet providers, let us first understand what is fiber internet and how it works?
What is Fiber Internet?
Fiber optic cable internet, popularly known as fiber internet is a broadband internet connection that can give speed up to 940 Megabits per second (Mbps. Fiber optic cables are used for, transferring data. 
Unlike traditional cables, these cables are not affected by severe weather conditions, this helps in minimizing outages. The cables also resist any form of electrical interference effectively.
How does fiber optic internet work?
The fiber cable is a complex technology that transmits information and data in the form of light rather than electricity.
The fiber optic cables contain very thin strands of glass or plastic called optical fibers which held in an inwardly reflective cladding. The cladding helps to transmit light signals irrespective of bends or curves in the cable.
How to choose the best fiber internet provider?
Let us see how you can choose the most appropriate and best fiber internet provider for your home or business.
Step 1 - Find out which service provider offers fiber internet in your area or city.  
Step 2 - Determine the monthly budget which you can set aside for the internet.
Step 3 – Determine how much download speed would be required based on the usage of the internet
Step 4 - Estimate how much data would be required
Step 5 – Check if any service provider offers any bundling options which can be useful and cost-effective.
Step 6 - Shortlist 2 or 3 options and compare them to choose the best option.
Leave a reply
Your email address will not be published. required fields are marked *