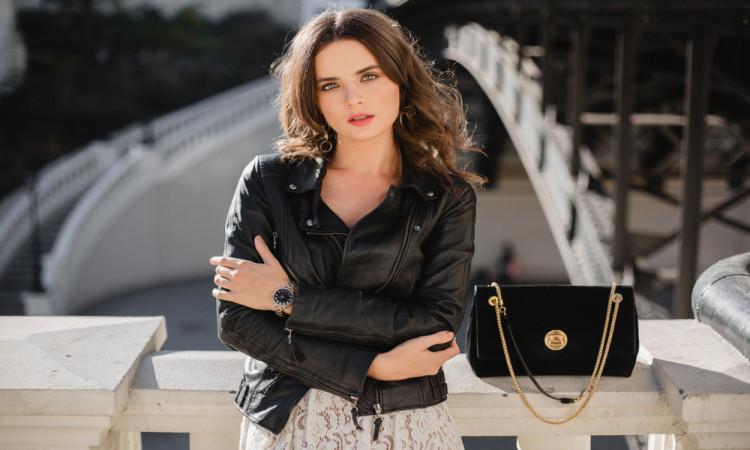 Men's aviator jacket has seen many upgrades since its advent. What began as outerwear to help pilots stay warm has now become a staple of men's fashion. The sheer variety of aviator styles available in the market makes it confusing to shop for. Our guide provides the perfect solution for that. Everything you want to know about aviator stye jackets has been compiled here. So, without further ado let us get into a bit of its background before the styling tips.

What is an aviator jacket?
Aviator jackets have a history that is almost a century old. Rewind to World War II when the world was falling to pieces and aerial attacks were the new norm. Pilots were spending a majority of their time at high altitudes thus ample protection was needed against harsh elements. Aviator jackets appeared as salvation at that point.
The typical attributes of these jackets include seamlessly gathered hems and ribbed cuffs. This left no area open for the chilly winds to get in when a pilot was in flight. A collar made from fleece was also added to the design for further comfort and heat. Returning to the 21st century, these jackets are still going strong. They are even tailored in different styles and colors now. You can find short collars instead of fleece or even hooded ones. The range is extensive and there are endless ways to style it with other pieces.
Ways to style an aviator jacket
A jacket is a part of your outfit which is wholly visible to onlookers. It also sets the vibe for the reFjacst of the clothes you are wearing. That is why it is important to purchase genuine leather jackets and coats to ensure quality. Nothing can ruin your appearance more than a jacket that looks cheaply made. Therefore, you must make an extra effort to be sure to buy from a reliable brand. Since that has been established, we can move on to different ways you can wear an aviator or any fur jacket.
1. Country vibes
An aviator jacket looks extremely wholesome when you go for the country boy look. Choose a flannel button-down, pull on a pair of jeans with rolled-up cuffs and you are ready. Finish it up with chunky brown or black boots, whichever shade matches your jacket. The best thing about it is that you can wear it at any casual occasion. Whether it is an outing with friends or a date, you will look equally handsome and stylish.
2. Cool camo
Camouflage has been a leading trend in men's attire this season. So, you can incorporate it with an aviator jacket for an easy and comfortable yet on-trend look. A khaki aviator jacket will look incredible with a camouflage t-shirt, black sneakers, and jeans. It is the ultimate laid-back style which you can carry on all occasions. With a change of shoes, it can even become a night-club formal.
3. Distressed instead of overdressed
Eager to change up your look and liven it up with a touch of rakishness? That is a feat extremely easy to achieve with an aviator jacket and distressed jeans. A lightweight aviator is ideal for autumn layering paired with a frayed top. You will be surprised how quickly you can alter your style with these pieces. The ensemble is great for a day out or if you are just lounging around. If choosing to wear this at a party, then add white sports shoes as final details.
4. Winter fashion
The chilly weather is the perfect time to level up your fashion game. You can try fun combinations and textures together. One of the ideal mix-and-match ensembles is an aviator jacket with your favorite pair of fleecy joggers. If you dislike a bulky silhouette, then opt for a jumper with a fitted cut. A knitted beanie will nicely bring the outfit together while being suitable for the weather. A perfectly chill yet stylish outfit for hanging out with friends or taking a walk in the park.
5. Urbanize
Take inspiration from urban trends and pick a cobra kai jacket or a patched aviator. Channel the ultimate statement aura by sporting a tied flannel at your waist. To balance off the vibrance keep the rest of the outfit dark. A black slim-fit t-shirt and the same shaded jeans will do the trick. A pair of lace-up boots will complete the swagger of this attire.
All these looks are easy to put together and are perfect for seasonal wear. You can switch the pieces with others and make the look entirely your own with some creativity. An aviator jacket is a piece that can quickly become your favorite if you know how to style it. Therefore, we are sure our guide will be very helpful for achieving that fashion upgrade you always wished for.      
Leave a reply
Your email address will not be published. required fields are marked *