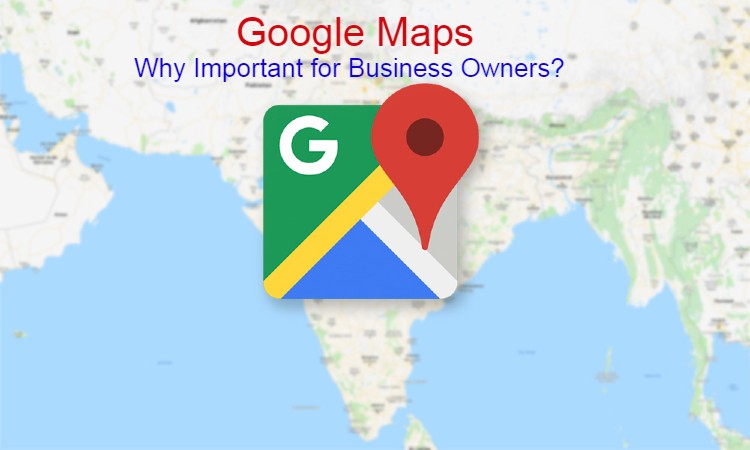 The importance of the internet in our lives is not something new. Whether it's for shopping or availing of any service, the first place we go is online. It would also not be wrong to say that by the internet, we mean Google. The one aspect about the internet that has changed our lives like never before is Google searches. So, as a business, if you are offering any service or product, getting listed on Google is the first thing to do.
Getting listed on Google is not just limited to you indexing your website. It also means registering yourself on Google Map. This will not just help in locating your business, but also benefit your business in many other ways.
Better visibility
When it comes to registering on Google maps, you need to understand that it primarily means getting listed on Google My Business (GMB). In order to get listed here, you need to furnish all the details such as address proof, photos of the business, phone number, etc. So, when you get registered all these pieces of information are available on google. It will be visible to anyone who searches for your business on the google search engine as well as google maps.
SERP Ranking
Organic search rankings are one area where all the SEO is directed towards. There are 4 parameters of GMB that help in ranking your website higher on organic search results. These are business names, categories in which your business falls, website, and reviews. So, if all these four parameters are running perfectly for you, there is a high probability that your business will rank on the first page or even on the first stop for local google searches.
Customer Engagement
Once you are listed in GMB, your customers get the option to directly interact with you without having to go to your "Contact Us" page. Since all the contact information such as phone number and email ID are already visible to users who search for you. It has been observed that in the case of local shops and service providers, most customers call the store before actually buying a product or availing of the service.
Moreover, your customers also get the option to click pictures of your place and post on google under your listing. In fact, if the customers are satisfied they give you positive, which actually helps you in boosting your SERP rankings. The more reviews you have, the better it is for your business in terms of SEO.
Adds Credibility
Since every customer is directly able to engage with you, it adds credibility to your business. Getting listed on GMB instills a sense of trust for prospective customers because they know if they are not satisfied, they would rate your business down on google. Moreover, the physical location of your business is kind of a trust-building for any potential looking to do business with you.
Not just that, it is found that having a GMB account has increased the chances of direct visits for customers. So, not just online sales, but offline sales get a boost when you are registered on GMB.
Update Useful Information
It is often seen that in the case of restaurants or stores, there are offers such as deals of the day or happy hours. All such relevant information can also be posted on your page and it will be visible to whoever searches for your business. So, it increases the chances of getting more leads as well as conversions.
Getting listed on Google Maps and GMB is fairly easy. All the details are available on Google's GMB page. If you are still unable to do it, you can contact any local SEO services for guidance and help. However, you must remember that before choosing a digital marketing company in India, do your research about how credible their services are and if they will actually be able to help you. Only when satisfied, go for their services.
Leave a reply
Your email address will not be published. required fields are marked *