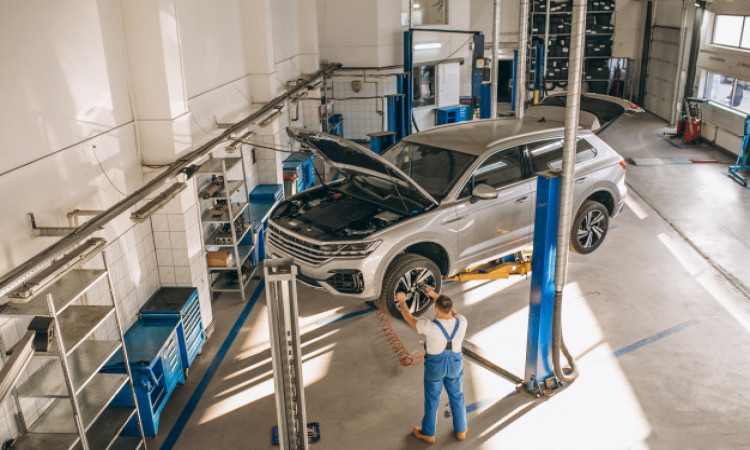 Currently the fourth largest in the world, the Indian automobile industry is one of the fastest-growing markets and is expected to become the world's third-largest by 2026. Employing over 32 million people, directly or indirectly, it has an annual turnover of $100 billion. Additionally, India's two-wheeler industry is also the largest in the world. Being tech-driven, this dynamic sector observes rapid transformations which further generate massive employment opportunities. While a huge number of young job seekers are aiming to land an automotive job, a lot of them are misled by some common myths related to the industry and thus, drop the idea of building a career in the same. Find the true facts below and make a more informed decision when it comes to planning your career.
Myth #1: Mechanical engineering degree is mandatory to get an automotive job.
Many people think that a degree in mechanical engineering or automobile engineering is mandatory to get an automotive job. However, the industry is quite vast and offers various job roles and profiles. Its subdomains, such as sales and marketing, do not require a person to undergo such extensive courses, only relevant knowledge and experience is required. Moreover, certain job opportunities are available in the industry that can be secured by undergoing a relevant skill development programme. Authorised bodies such as ASDC (Automotive Skills Development Council) offer short-term training and certification programmes like Automotive Service Technician Programme, Automotive Instructor Training Programme, etc. Automobile enthusiasts, who want to build a thriving career in this industry without undergoing an extensive degree course, can go for these government-recognised certification programmes and land their desired job.
Myth #2: The industry is male-oriented.
Automotive jobs are suitable only for men is yet another common myth that has formed over the years as the industry has been long associated with performing manual labour such as dealing with heavy tools and equipment. However, anyone who is eligible and passionate enough can enter the industry as a professional, irrespective of their gender. In fact, industry giants are lately taking up initiatives to promote gender inclusion in their workplaces. A remarkable example has been set up by Royal Enfield as one of its engine assembly lines is entirely run by female professionals, around 140 of them.
Myth #3: Mechanics and salespeople are the only job roles offered by the industry.
Since manufacturing and sales are the subdomains that comprise the industry majorly, it is believed that most automobile professionals are either mechanics or salespeople. However, with the introduction of advanced technologies such as AI (artificial intelligence), robotics, nanotechnology, etc., new job opportunities are also coming up. One can explore the available opportunities to find the most suitable one.
The Bottom Line
If you are an automobile enthusiast or passionate enough to build a thriving career in this industry, simply attain the required training/education to strengthen your candidature and step towards your dream job. You can seek expert counselling and mentorship at ASDC which is an authorised body working towards bridging the gap between automobile companies and job seekers. For this, they provide the aspirants with the required training and conduct recruitment drives periodically.
Explore all the available opportunities and make a well-informed decision when it comes to building your professional career.
Leave a reply
Your email address will not be published. required fields are marked *