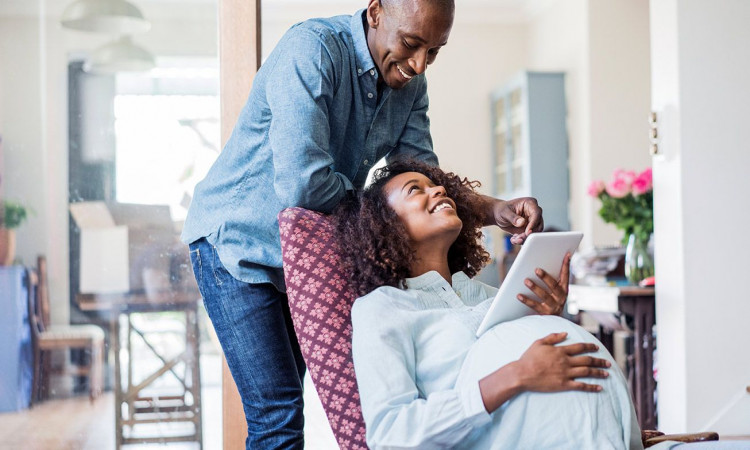 5 Smart Investment Strategies For New Parents
Becoming a new parent is the best moment in your life. Having a baby needs you to make modifications to your budget. One feasible option is to open a fixed deposit account as it will help you fulfil your child's dreams at different stages of his/her life.
Best Money Management Methods For New Parents
Mentioned below are some viable ways to improve your financial planning when you become a new parent.
A Blueprint for Your Budget
Having a baby at home automatically increases your monthly expenditure. Just make the changes that are necessary to accommodate expenses for your baby. Setting aside money to invest in a fixed deposit account will enable you to secure savings for your child over a considerable period.
Saving Money For Emergency
It is best to start saving when you are still expecting a child. It is only natural that your expenses will increase once your baby is born. So, it is high time that you increase your emergency corpus.
For instance, let's suppose your allowance for emergency funding was INR 2 lakh before you had a baby. But after the new member arrives, your monthly expenses may mount up to INR 40,000. So, your emergency saving should be around INR 3.5 lakh.
Also, working mothers prefer to take maternity leave for a year or two to raise their child in some situations. In such instances, the emergency fund should be sufficient for the upkeep of the mother and the child.
Start Fixed Deposits
Once your baby is born, you have specific financial goals to attain to secure your baby's future. Having a fixed deposit account in such a phase can offer you assured returns.
The best way to save money for your child's education is by opening a fixed deposit account. At PNB Housing, the least amount you can invest in a fixed deposit account is INR 10,000.
Having a fixed deposit account is a highly secured option as your child inherits the deposited amount in its entirety in your absence if your child is your nominee.
You incur significantly high fixed deposit interest rates if you are opting for an FD account. Moreover, you already know the fixed deposit interest rates before opening a fixed deposit account.
Hence, you have the exact idea of the amount of money you should invest to get the amount you require at the termination of your fixed deposit account tenure. All you need to do is to choose the tenure wisely so that you can utilise that amount for your child when they need the money the most.
However, the fixed deposit interest rates differ from one financial organisation to another.
If you want to incur higher fixed deposit interest rates, you can opt for FDs offered by corporates and housing financing companies (HFCs) like PNB Housing.
Plan An SIP For Your Baby
Apart from fulfilling your child's immediate needs, you need to take into account the long-term fiscal targets, such as their higher education and marriage. These are some of the extended goals that are at least 15 to 20 years ahead. However, the expenses to achieve these objectives can be pretty high due to the unpredictable nature of inflation.
For instance, the course fees for MBBS is INR 30 lakh presently, which can catapult to INR 1 Crore after 15 years at an inflation rate of 10%.
So, you need to make it a point to invest regularly and put money in financial tools that will successfully reward you with returns over a considerable period sidelining factors such as inflation. The most intelligent way is to opt for a SIP in an equity mutual fund.
Systematic Investment Plan, generally referred to as SIP, enables investors to invest money in small amounts consistently over a period in a mutual fund. It helps to create a hefty fund over a significant period in a flexible way.
Furthermore, it inculcates in an individual the practice of investing in a disciplined way, expanding one's wealth for the long term.
Procure A Life Insurance Scheme
A life insurance scheme gives your family much needed financial support when the breadwinner is not there. So, if you purchase the scheme just before your child's birth, your term cover will take into account your liabilities and expenditures related to your baby.
A life insurance cover ensures that your child's long term expenses such as higher education and marriage are covered sufficiently.
Conclusion
You cannot continually monitor your situation or that of your little one. Hence, taking these baby steps are one of the excellent means to secure contingency funds for a wide range of financial emergencies that may affect your child in the days to come.
Planning long-duration financial objectives can help you secure a healthy future for your newborn, especially over the time when your child is dependent on you the most.
Leave a reply
Your email address will not be published. required fields are marked *