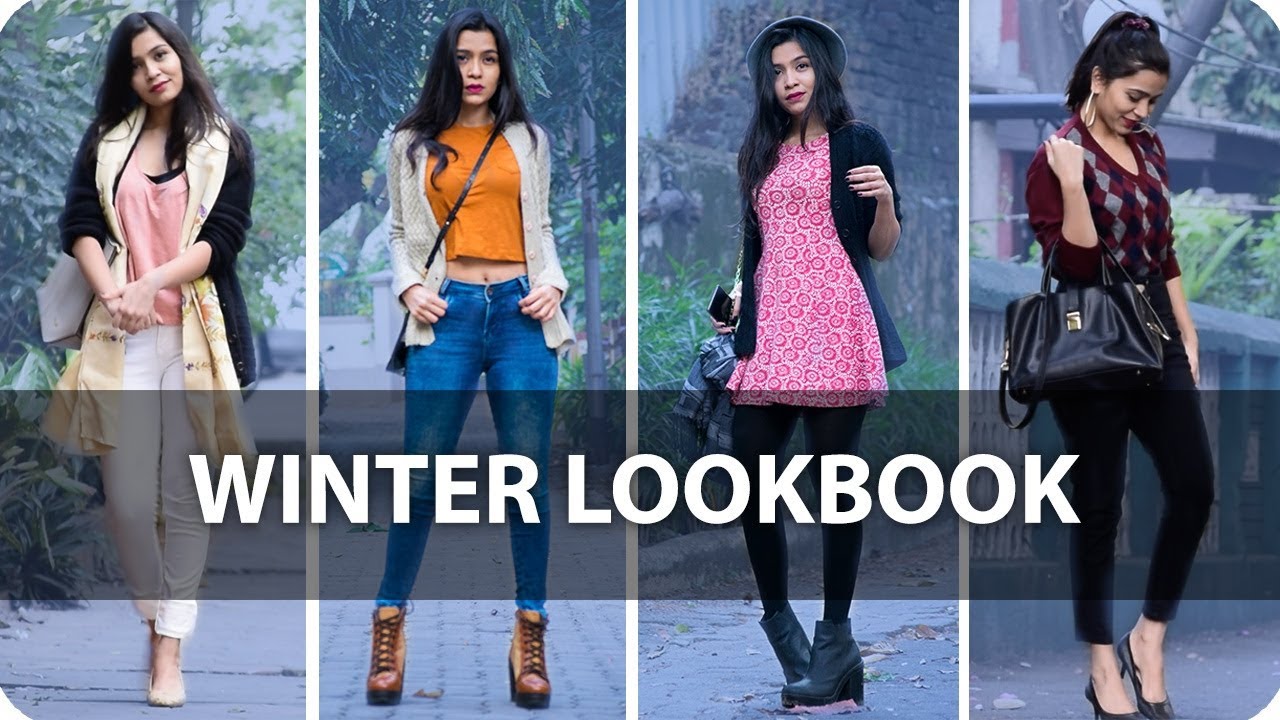 All the pretty ladies out there, we know how difficult it becomes for you all to style out your favourite dress in winter season. But no more goodbye to your favourite outfits now onwards! You can wear your favourite western dress, ethnic, saree in winters also. All you have to know is how to style them differently according to the season.
Stylish Indian Fashion Ideas For Women and Girls In Winter
Trend doesn't mean the same to all of us. For some, trend is just being following the supermodels, for some trend is, wearing something which is super comfortable, and for some trend is defined as "OOTD"outfit of the day!
So, with these so-called TRENDS, how can one go out of fashion in winters? We know winter doesn't allow you to wear your favourite clothing according to your fashion sense. It becomes a compulsion to wear jackets, sweaters, overcoat all the time. well, we know it is boring for you all to style yourself every day in Jackets and sweaters. So, why not convert these jackets and overcoats into a trending one?? Why not find a good fashion trend with your same boring jackets and overcoats? Let's just make a fusion of winter and summer clothing. Why not create a new trend for all of us? Let's spend this winter season by wearing the trendiest fashion! 
Best Fashion Tips for Indian Women for This Winter Season
There are some basic fashion things which every one of you must have. Some of these are basic pair of jeans, boots, heels, overcoats, jackets etc. Now, it's time to define a better fashion tip for women in this winter season. For the same you must use:
1. Simple leather jacket -
To look more edgy and enhance your overall personality, add a leather jacket in your wardrobe. It will add a swaggy look to your personality. You can simply style them over your sweater, top, t-shirts and even over sarees.
2. Convert your sweater into a blouse -
Yes, you can wear your sweater as a blouse. That will enhance your overall look and give a great impression to your glam. Plus, it will make you warm from a wintry season. Use contrast colour from your saree with some jewellery. It will give an outstanding rate to your overall look!
3. Use trench coats -
One can never regret paying for trench coats in winter season. It will give you a versatile look just by simple styling. It will not only make you warm but also gives a good body shape.! And you can simply style them with any saree or jeans.
4. Use shawl instead of dupatta -
Shawls come in various varieties. They come with different embroidery, fabric, Colour, design. Replacing your Dupatta with your shawls is a boon for your body and fashion both. They never go out of style.
5. A Thigh High Boots -
There are number of boots for different styling purpose. But spending money over a Thigh high boots is something worth it. You can simply style your one- piece dress with a boot or Thigh high boots. It will add a texture to your glam!
6. Use Stockings -
How can one forget about stockings? It not only gives a shape to your body but also keeps you warm. In winter, you can style your summer skirts by wearing stockings under them. Oh! Isn't it the deadliest combination ever!