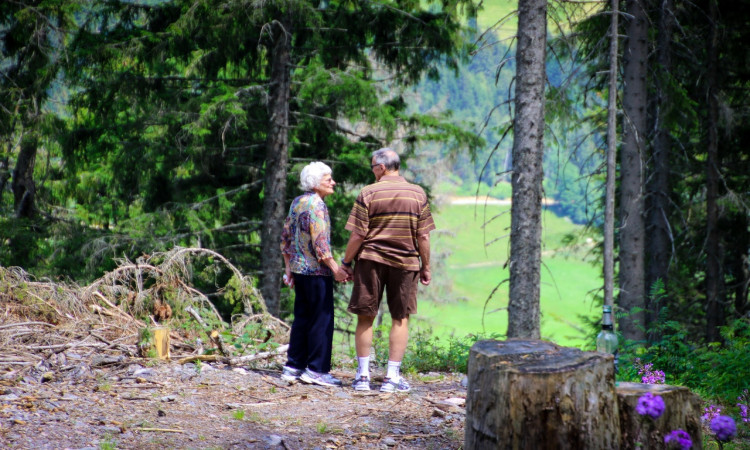 Aside from creating your business plan, designing your logo and other marketing materials, what other ways can you promote and grow your senior care business?

As the owner or manager of a senior caregiving business, you already know how important your clients' health and well-being is.
While personal support between your clients, employees, and your management team is essential to your business success, you can further complement your operation by using a few free and beneficial apps.
Below, we examine some of the best apps to promote your senior caregiver business and enhance the level of care you provide!
As one of the absolute best healthcare apps out there, CareZone is used for tracking your clients' medical information.
In other words, you can use the app to help your employees and healthcare team organize your clients' medications, schedules, insurance, and additional pertinent information like allergies.
Furthermore, caregivers can use the app to track and schedule medical appointments or visits and create to-do lists.
CareZone also has the added ability to curate relevant news stories and information related to your clients' illnesses and disabilities.
Care.com
Care.com is one of the best apps out there for finding qualified temporary care workers in your area, especially for those caring for their loved ones or running small businesses that are often short-handed.
But the best part is the app can help you find specialized care, which is especially helpful for those dealing with Alzheimer's patients or individuals with special needs.
Through the app, you can effortlessly search resumes from hundreds of local caregiver professionals, book interviews, and even facilitate payment transactions.
AARP Caregiving
In the United States, AARP is one of the most trusted and notable names in elder care.
The AARP Caregiving app is designed explicitly to empower caregivers with the most up-to-date and accurate information on properly caring for an aging population.
Like CareZone, this app enables senior caregivers to monitor illnesses, track symptom changes, and coordinate care between family members and healthcare workers.
It even goes the extra step, offering a help center with FAQs and facilitating the tracking of appointments and medication schedules.
First Aid by the American Red Cross
The Red Cross is one of the most notable names out there in first aid courses worldwide.
Therefore, this completely free First Aid app from the American Red Cross is one of the most essential apps on this list.
It provides you and your team with the most up-to-date information about giving first aid to elderly patients, including CPR instructions, as well as other tips on how to proceed during an elder emergency.
The app can also help you decode the distress symptoms of elderly individuals, which is especially helpful when dealing with non-verbal patients.
Elder 411
Who hasn't heard of calling 411 when in need of local information?
Elder 411 is similar to the classic 411 number, with the main difference being that it was designed expressly to improve and enhance caregivers' ability to care for elderly patients properly.
The app was designed by Marion Somers, an award-winning geriatric doctor, who offers some of the most practical information on elder care, including the most common care information, communication tips, and how to manage personal stress as an elder caregiver.
The Best Free Apps For Elderly Caregivers And Healthcare Professionals
Caring for elderly individuals is easier said than done.
These individuals are more likely to have healthcare complications, such as dementia or Alzheimer's, which makes caring for them slightly more complicated than caring for younger individuals.
However, by using these apps, not only will you be able to promote your senior caregiver business, but you'll be able to go above and beyond in terms of the help you and your team can offer!
Leave a reply
Your email address will not be published. required fields are marked *