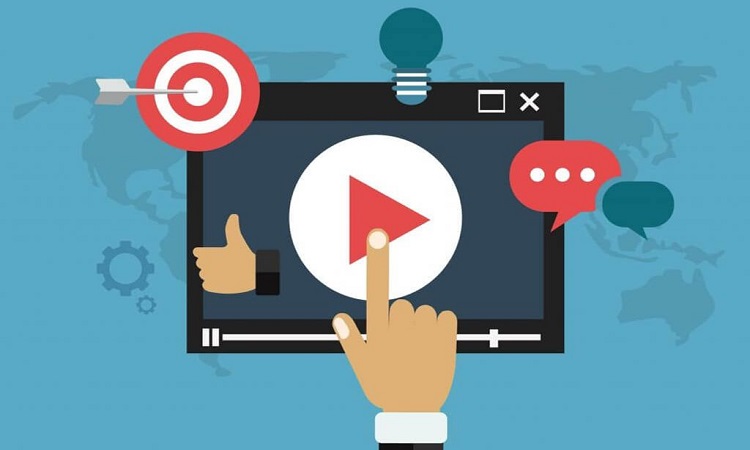 Videos have emerged as one of the most effective ways of reaching and engaging your target audience online. With the shifting user behavior, more and more people prefer watching videos over reading textual content. More than half of consumers around the world want to see more video content from their favorite brands or businesses. In fact, over 74% of marketers believe videos generate more leads successfully than blog posts, according to a recent study. They also help brands build trust and boost engagement.

However, utilizing such content to grow your business requires a lot more than simply posting videos online. People love spending their time watching videos only if they are either useful or entertaining. You have to produce engaging content that compels users to stop scrolling, play your video, and watch it till the end, therefore increasing your user engagement, decreasing bounce rate, and improving your SEO ultimately.
Incorporating video content within your website can incredibly benefit your business and SEO. Users get overwhelmed if your page is filled with textual content with no graphics. Videos are easily digestible, entertaining, and versatile, which makes them so popular today. If you want to make the most out of your video production efforts, we have put together six effective ways below to improve your user engagement using videos.

Top 6 Ways to Boost Your User Engagement Using Videos
1. Focus on Video Quality
Simply having a good script and audio/video quality isn't enough to create an engaging video that, in turn, generates user engagement. You need to produce content that your target audience actually finds interesting, helpful, or appealing instead of merely conveying a message that you think is important. Apart from content quality, you also need to consider loading times as it plays a crucial role in retaining the viewers' attention.
2. Ask Questions
One of the best ways to boost your user engagement using videos is by asking your audience questions. You can ask any relevant question and tell your viewers to answer it in the comments. This will quickly increase your video engagement. In order to make this even more effective, try embedding the question as text over the video at the beginning, preferably within the first few seconds, to grab your viewers' attention.
3. Add Visual Cues, Annotations, and CTAs
Include as many visual cues as possible throughout your video to draw the audience's attention and embed CTAs as well wherever you can. Utilize calls-to-action to encourage users to follow your social media handle or subscribe to your newsletter or take any other desired action. Adding these annotations and CTAs will help you guide your viewers and tell them what they should do next and how. However, be sure to do this throughout your video and not just at the beginning or end to acquire subscribers, leads, or any other information from those viewers who engaged with your content but didn't see the entire video.
4. Make a Fetching Thumbnail
It goes without saying that one of the best ways to boost your video engagement is to make your content appear as engaging as you can. You need to present your video in a manner that persuades people to play and watch it. The thumbnail image is perhaps the first thing people see before clicking your video, and it has got everything to do with your engagement. An ideal thumbnail image typically has two characteristics:
● A person's face to capture the audience's attention
● A small text to give the audience a reason to click play
Focus on these two attributes to create a fetching thumbnail that generates engagement.
5. Optimize Your Video for SEO
Needless to say, if your video is not optimized for SEO, your target audience won't be able to find it on the internet. In order to make sure that your content reaches your audience, you need to optimize it with the right keywords, titles, descriptions, and information for the web crawlers to index it in the SERPs. For this, you will need an in-house video SEO expert. If your organization doesn't have one, you can always hire a digital marketing agency to get the job done professionally.
There are a few more ways you can optimize your videos for SEO. Make it a point to optimize your captions, subtitles, or any other text. In addition to this, preparing a good title and description will help improve your video's SEO, enabling users to discover it more easily.
6. Promote Your Video
Publishing your video is not enough to drive user engagement. You need to promote your content on social media, incorporate it in your newsletter, or boost engagement through paid ads. It's simple - the more you promote your video, the more your engagement will be. Besides, search engines and social media platforms tend to push content with greater engagement to users' feeds, meaning even more engagement. Therefore, make sure you invest as much time in promoting your content as you do in creating it.
Wrapping It Up
There you have it - the top 6 ways to use videos to boost your user engagement. Incorporating videos within your website allows the users to take a break from reading textual content and give their eyes and brain some rest. Be sure to research your target audience's behavior and interests and craft your content accordingly to make your videos engaging. Implementing these six ways will help you make the most out of your video production efforts. Once you publish your content online, make sure to promote it across all platforms to reach a broader audience base. With our professional digital marketing services, you can help your business grow, stay ahead of your competitors and boost your user engagement.

Leave a reply
Your email address will not be published. required fields are marked *