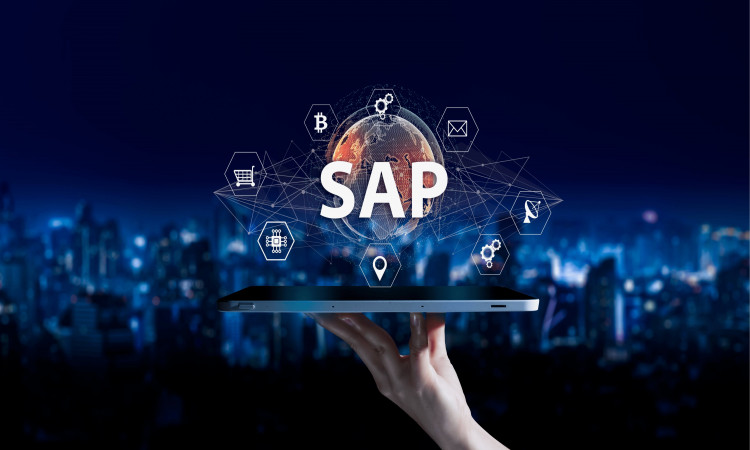 Is your enterprise multiplying, and are you facing management issues with the increasing numbers?

If yes, then your organization is in dire need of an HR (Human Resource) department that will be taking care of the employees to ensure that the enterprise can manage and maintain standardized work quality. Major companies have always overlooked the importance of cloud-based HR management as people cannot identify its importance.

The HR department is closely associated with employee-related tasks like promotions, recruitment, training, development, and other relevant activities. Today, organizations enjoy such expanded operations that having a physical HR team is no longer viable. Digital HR operations help solve significant tasks and automate under minimum or no human influence. Talking of such automation, we can't skip SAP SuccessFactors as it's one such software built to streamline HR management.

Adapting to SAP SuccessFactors will ensure that enterprises take a crucial step towards complete digitization within an enterprise. SAP SuccessFactors is a software as a service provided by the suite of SAP Business solutions.

Let's look at all its features and use cases that will be thoroughly discussed in the following sections:
What is SAP SuccessFactors?
SAP SuccessFactors has been an essential part of SAP's Business Management solutions since 2012. This human experience management software, in simpler terms, simplifies jobs that the human resource departments earlier did. This cloud-based solution is a very effective software for SAP implementation companies, achieving a wholly digitized and automated workflow.

SAP SuccessFactors extracts data from different existing SAP systems in a company and uses them to make radical decisions and employee-related tasks like recruiting, quality maintenance, business alignment, and much more.

Key features of SAP SuccessFactors:
Following is a list of all the significant tasks that SAP SuccessFactors are capable of performing:
1. Provides complete HCM Suite
2. Access to worldwide expertise
3. Assists the recruitment process
4. Takes vital strategic decisions regarding transfers of employees
5. Generates payroll timesheet reports
6. Provides integration of compliance and auditing systems
7. Allows the user to make times queries
8. Provide extensive learning and development services

What is the Architecture of SAP SuccessFactors?
The SAP SuccessFactors architecture consists of different SAP business processes that ensure the proper working of the software. The components present in the SAP SuccessFactors architecture are as follows:

SAP ERP - It is an intelligent business solution provided by SAP to take care of processes like Sales, Accounts, Human resources, and Finance in a single integrated environment.

HANA Cloud Integration - The integration feature helps establish a connection between the SAP ERP and the cloud HANA database. The cloud integration platform is responsible for the transfer of data from both on-premise and cloud sources. HANA Cloud Integration generates a single source of information that the entire enterprise can rely on.
SAP Process Integration - Process integration component in SAP SuccessFactors architecture ensures a proper connection between SAP and non-SAP components in an application. Even systems that are not a part of that organization can be integrated using SAP PI.
Compensation Data - This process helps in conveying planned data from SAP ERP HCM to SuccessFactors.
Employee Data - The employee data helps in the talent management process in which employee data is transferred from the SAP ERP HCM to the SAP SuccessFactors.
Data Evaluation - This part deals with all the pre-hire data of an employee, and the system conducts several evaluations on the information before exporting it to SuccessFactors.
How do Enterprises Benefit from SAP SuccessFactors Solutions?
Following are the advantages that an enterprise enjoys due to SAP SuccessFactors solutions as cloud-based HR support:

Having SuccessFactors in an enterprise improves its opportunity to grow smoothly due to the intelligent system's seamless workforce handling.
SAP SuccessFactors reduces the hardships related to the recruiting process by providing 360-degree recruiting solutions.
SuccessFactors equipped with performance and goal modules help to judge every employee individually and track their performance.
On-boarding can be a long and complex process. Having an automated system take care of that is the best possible solution to avoid unwanted delays and reduce human errors.
An exact pay-for-performance culture will increase healthy competition between the employees and make sure that the productivity of the entire enterprise improves over time.
Performance management by SAP SuccessFactors ensures a smoother compensation system of the entire company's work culture.
Conclusion:
SAP SuccessFactors is a crucial part of the SAP business processes as it dramatically simplifies the human resource department's tasks. SuccessFactors ensure that a smooth workflow is maintained within the company. This has a direct positive influence on the enterprise's productivity and on the relationship that the company has with its employees.
SAP SuccessFactors uses the SAP Cloud platform as the database and the analytics platform, where all the raw data regarding the employees are stored, and valuable inferences are made. SAP SuccessFactors have just made the task of employee management very easy for big enterprises to grow even more without any restrictions.
Leave a reply
Your email address will not be published. required fields are marked *