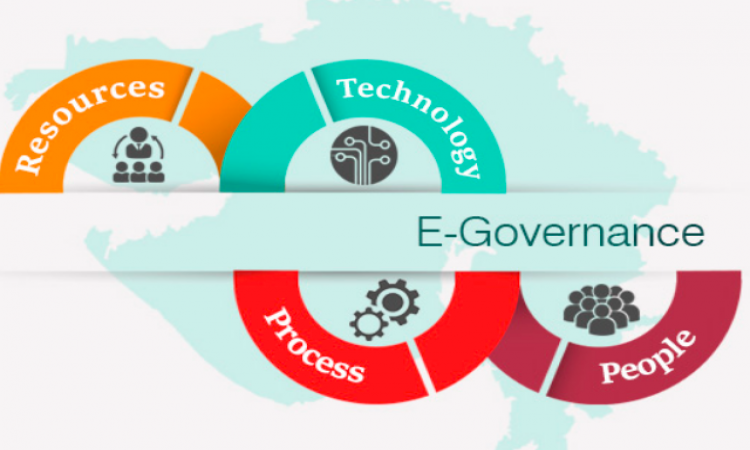 In this advanced period, Information Technology has a vital role to promote a knowledge-based community.
E-Governance stands for electronic governance and is a combination of information and communication technology (ICT) in all methods to expand the possibilities of the government to meet the obligations of the social people.
Importance:
E-Governance is remarkable since it reduces corruption, enhances transparency, increases satisfaction, increases GDP growth, allows citizens indirect participation within their country.
Into an effective e-governance system, the government increases the cost and quality of information and services delivered to the local public by using ICT in a productive way.
E-government had a notably decisive impact on the success and development of undeveloped countries.
E-Governance focuses on Sustainable Development Goals (SDGs) and is defined as the movement activity focused on maintaining the present situation and future hurdle conditions such as ongoing Covid -19.
It is developed from the social and environmental fields to fetch the attention of recent technologies and political things throughout the world.
The societal and environmental problems are the results of economic activities along with the health-related, cultural, and financial aspects that should be united for economic analysis.
Concept of E-Governance:
The concept of governance begins by providing explicitly or implicitly that determines the beneficial mechanism for maintaining public support that can be applied to many goals.
The e-government is supposed to be a focal medium for regenerating government in the twenty-first century.
The e-government should be considered an advanced technology by governance that has to upgrade the work of organizations and reconstruct the system to integrate between a government and its citizens and among businesses and employees.
E-government is defined as an Internet-based instrument to perform services for the public and businesses; accomplishing the e-government network requires a necessary transformation of manufacturing operations in the public sector.
Proper implementation of e-Governance applications performs to get their work done, thus saving additional travel troubles to the respective offices.
Successful implementation of e-Governance practices gives better service offering to citizens, improved communications with business and industry, citizen empowerment through an introduction to information, better management, greater convenience, revenue growth, and cost reductions.
Conclusion:
E-government has the power to improve the services of government operates internally and serves to its customers. It's about transforming how the government manages the business and performs services.
Leave a reply
Your email address will not be published. required fields are marked *