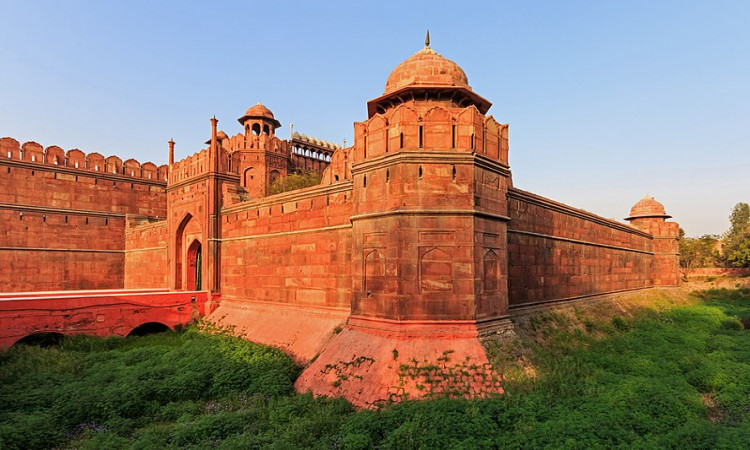 Let us explore Delhi from its roots. It is a city that has been a most lovable and admired venue for the ancient monarchs, novelists, and world travelers and for all those who are fond of food. The city possesses a multitude of gardens, markets, malls, museums, monuments and various adventurous spots for its visitors.
Your trip to Delhi is incomplete without a local rickshaw ride in the bustling streets of "Purani Dilli". The pleasure of this unbelievable ride starts from Chandini Chowk and goes to Fathehpuri. Begin it from the callings of local Ricksha walas who would call you for a ride to the busiest lanes of old Delhi. This will for sure take you to the oldest times of this city through the ancient Indian sculptures.
Now, move to the Red Fort. Built by Shah Jahan in the year 1638, it takes you goes back to the era of Mughal. If you are not in a mood to take Delhi to Agra tour then visit to this historical place can help you to experience the same vibes of that time. It is called as Lal Quila and captures the attention of the travelers from various parts of the world.
Moving forward, the next destination should be Dilli Haat. It is another popular site that shows dilli in a unique way. It has a range of handicrafts with mouthwatering food options. It is a perfect heaven for all the shopping lovers. Undoubtedly, it has more than 70 stalls of handicrafts & delicacies across India. The shoppers can find an assortment of fabrics, crafts, metal, footwear, ornaments, silk, woolen, and handloom and so on.
Next would be, India Gate. It is one of the patriotic places present in the city known for its height and worthiness of Indian soldiers. Here you will see bunches of fun-loving people enjoying the ice-creams and children buying stuff from the local hawkers. You can even take a walk in the widely sprawled lawns of lush green grass. You can always see people from outside Delhi enjoying the views. .
Enough of the places, right? Let us try our hands on the finger licking cuisines of Delhi. If you are a true fan of spicy, tangy, sweet and mouthwatering dishes then this city is like a heaven. Every corner of this city has something unique and tasty which will stop you and force you to taste it. All those who love Delhi sightseeing are very much familiar with its oldest to the newest food joint.
Final Words
Visiting Dilli or Delhi is one of the amazing experiences one can experience ever. If you want to see India as whole then no doubts, the city has ample number of doors to open. Be it a historical fort, monument or a local street to shop, you will get everything for your camera to capture. This is why people say "Dilli Hai Dil Walo Ki".
Leave a reply
Your email address will not be published. required fields are marked *