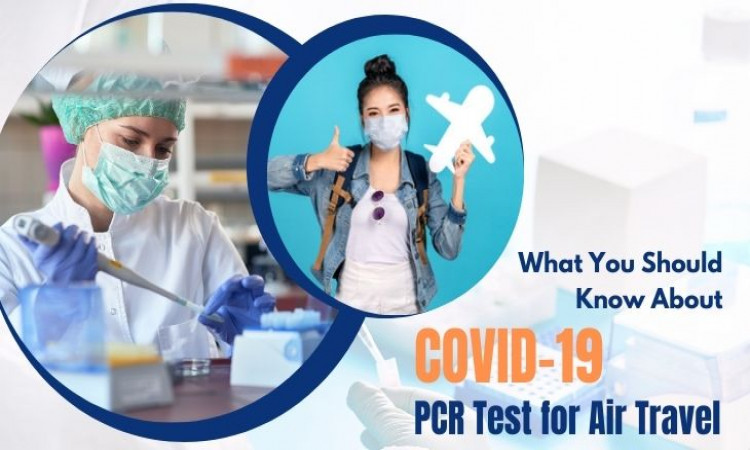 Uncertainties surround the nature of air travels post-COVID-19 pandemic. However, one thing experts and key players in the aviation industry know is that testing for the coronavirus will become a standard. Most countries that have removed their travel bans now require travellers to quarantine for a specific period, while others require passengers to get COVID test fit to fly certificate before their trip.
COVID-19 testing requirement to fly
Getting a COVID-19 test before your trip would depend on several factors. The testing requirement of countries is different depending on the country of your departure and your current status.
Most countries now require travellers to tender a negative RT-PCR test result. The test result has to be issued by an approved or accredited laboratory within a specific period, usually 72 hours before arrival at the travel destination. If you do not meet the requirement, you cannot gain access into your travel destination, or you may undergo a mandatory institutional quarantine on arrival.
Some countries like the UAE have taken a step further by ensuring that travellers get a COVID-19 test on arrival in addition to their pre-travel RT-PCR test. Note that travel and entry requirement are continuously changing, so ensure you stay up-to-date by always checking your travel destination's official website before your trip.
Why do travellers need to get COVID-19 test before their departure?
The quarantine requirement for travellers on arrival during the COVID-19 pandemic made a lot of persons think twice about travelling, and this led to a reduction in demand for air travel. The continuously changing COVID-19 polices alongside certain travel restrictions also contributed to a reluctance to travel. A survey by the IATA showed that about 83% of travellers would not fly if they have to undergo quarantine at their travel destination.
The IATA has concluded that testing for the coronavirus before travelling in place of the quarantine requirement will help increase the number of persons travelling. The testing will also enable different countries open to receive visitors. The claim by the IATA resulted from a survey of public opinion which found that 84% of travellers agreed that people travelling should get a test, while, 65% of the travellers thought that quarantine would be unnecessary if they had a negative COVID-19 test before their trip.
Approved COVID-19 testing for travelling
Different kinds of COVID-19 testing are available, but most countries accept the RT-PCR test because it is the gold standard for coronavirus testing. The test involves a healthcare provider taking the patient's nasopharyngeal swab sample. Some tests may only require the patient to produce a saliva sample.
Who pays for the COVD-19 test for travel?
Most countries require you to get the test from an approved laboratory, so you will have to pay for the test privately. COVID-19 test for travel is not available on the NHS because they only offer COVID-19 testing to people showing symptoms.
What happens if I have a positive result?
If you perform your COVID-19 test for travel and your result comes back positive, you will have to cancel your trip. Some airlines have put measures in place to assist people who have a negative COVID-19 test result and have to cancel their trip.
You might get a refund for your cancelled trip depending on your travel insurance policy. Some airlines may allow you to reschedule your flight at no extra cost.
For your PCR test for travel, you can visit www.walkinclinic.london to book your appointment.
Leave a reply
Your email address will not be published. required fields are marked *