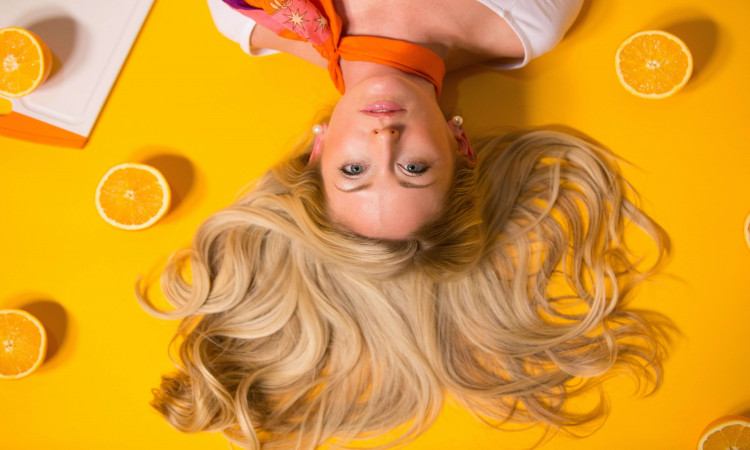 Finding the right hair cleanser for your hair is a goal in itself. Not only does the perfect shampoo should suit your hair type and texture but more and more of us are looking for natural hair cleansers that cleanse the scalp, nourish the ends and also protect us against environmental factors such as sun damage & pollution too. Add to this, the common hair concerns like hair fall, brittle hair, or dandruff, and you've got a mammoth task on your hand. And to top it off, most of us are looking for SLS & paraben free hair cleansers.

So where is that perfect hair cleanser?
Enter Ayurvedic hair cleansers. Traditionally, ayurvedic hair cleansers are prescribed, authentic formulations with ingredients as per Ayurvedic texts. In today's day and age, many brands are adopting ayurvedic hair cleansers to modern-day concerns making them both gentle & effective to use.

Ayurvedic Hair Cleanser Ingredients To Wash Your Hair Naturally
Shikakai (Acacia Concinna)
Shikakai is one of the well-known and commonly used ingredients in ayurvedic hair shampoos & natural hair cleansers. Not only does it cleanse off excessive sebum and dirt, but it's also an excellent detangler and doesn't strip natural oils from the hair.

It's often the lather creating ingredient in most ayurvedic hair cleansers. Reetha or soapnut is antibacterial and antifungal in nature which makes it an ideal ingredient to fight dandruff and even ward off lice.

Bhringraj oil or powder can now be found in natural hair cleansers. Enriched with the goodness of iron, vitamin E, magnesium, polypeptides, calcium & vitamin D, it helps prevent hair loss and encourages hair growth.

Licorice extracts, known as Mulethi or Yashtimadhu is an ayurvedic gem that is widely used for medicinal purposes. It's also good for both skin and hair. When Mulethi extracts are used in a natural hair cleanser, it helps stop hair loss caused by dosha imbalance along with premature greying. It's excellent as a stimulant for hair follicles and helps hair growth too.

Also known as the "Indian Gooseberry", rich in antioxidants and Vitamin C, that's been used for over 3,000 years. The vitamin c and collagen helps in stimulating hair growth and also protects hair from split-ends, pollution & heat damage.

While in some studies, hibiscus extracts have been proven to be beneficial for tackling alopecia areata, hibiscus is a natural ingredient that helps you get thicker, healthier hair. Helpful in Kapha-pitta disorder that can cause hair loss, it also helps remedy brittle hair, frizz amongst others.

Apart from these ingredients, lotus roots, aloe vera, neem, fenugreek seeds are common ingredients in ayurvedic shampoos and hair cleansers.

What Is The Right Way To Use A Ayurvedic Hair Cleanser?
The best way to use an ayurvedic hair cleanser is after using an oil and giving yourself a scalp massage for 30-60 minutes. Since traditional ayurvedic hair cleansers don't contain tannins or chemicals, using a shampoo without oiling your dry may sometimes make your hair dry. If you cannot oil your hair beforehand, use a few drops on wet hair before combing shampooed hair.

Best Ayurvedic Hair Cleansers
Kama Ayurveda Kesini Ayurvedic Hair Wash Powder
A naturally, non-foaming ayurvedic hair cleanser, this is a herbal hair wash powder with Rose Petals, Tulsi, Shikkakai, Green Gram, Chickpeas & Vetiver. It is a gentle hair cleanser shampoo that helps cleanse your scalp and length and can be used daily. You can use an oil or a sulfate-free conditioner after use.

Forest Essentials Shikakai & Bhringraj Hair Cleanser
This ayurvedic hair cleanser shampoo is free of sulfates that promises to reduce hair thinning, breakage, and promotes regrowth. With Reetha, which gently cleanses the scalp, it is infused with Bhringraj which improves hair growth, and Shikakai and Liquorice, which stimulate the growth of new hair.

Just Herbs Lush Methi Shikakai Shampoo
With methi extracts, wheat germ oil, Shikakai, vetiver & other ingredients, this is a non-drying, volumizing shampoo that leaves you with fuller & healthier hair.

Khadi Natural Amla & Bhringraj Hair Cleanser
An enriching formula with Reetha, amla, Bhringraj, aloe vera & essential oils, this ayurvedic hair cleanser is said to suit all hair types.
Juicy Chemistry Fenugreek, Brahmi & Plantain Shampoo Bar
Get rid of itchy scalp and dandruff with this natural shampoo bar that is loaded with the goodness of Plantain Leaf, Fenugreek, Basil, and Mint, Rosemary, and Lemon essential oil which soothes the scalp too and helps restore scalp health.
Best Natural Hair Cleansers & Shampoos
Biotique Bio Soya Protein Fresh Nourishing Shampoo
This natural shampoo is a blend of pure soya bean protein, almond oil, mustard oil, and wild turmeric extracts to cleanse hair without disturbing its natural pH balance. It's said to be suitable for colored hair and also promotes a healthy shine in your hair.
This vegan shampoo is ideal for oily hair. Formulated with blueberries, coconut extracts, and Reetha (soapnut extracts), this replenishing formula fights oiliness by gently removing excess oil from your scalp, and nourishes your strands with sugarcane.
Mamaearth BhringAmla Shampoo
This blend of Bhringraj, Amla, and many other herbs reduces hair fall, repairs damaged hair, and reduces dandruff. Crafted with time-tested natural ingredients such as Bhringraj and Amla, the shampoo has oil that has been made following the traditional 'Kshirpak Vidhi.' Safe for colored and chemically treated hair.
WOW SkinScience Red Onion Black Seed Oil Shampoo
Formulated to help moisturize and protect weak, limp hair, this natural shampoo has Red Onion Seed Oil Extract that helps strengthen hair follicles, encourages hair growth, Black Seed Oil, and panthenol (vitamin B5) that boosts hydration and keeps your hair nourished.
Remember to make sure you choose a hair cleanser depending on your hair needs and concerns. When opting for ayurvedic hair shampoo, the process matters as much as the ingredients so choose brands wisely. If using traditional ayurvedic shampoo, or DIY hair rinse, make sure you oil your hair to avoid overdrying your hair.
Leave a reply
Your email address will not be published. required fields are marked *