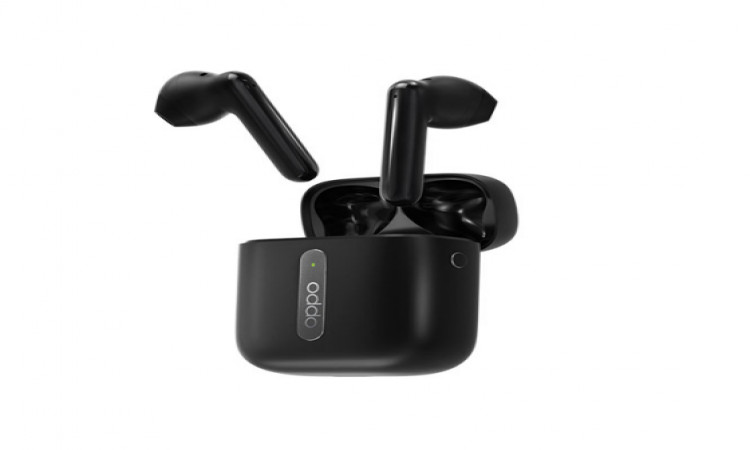 What is the best team-mate for your smart phone? Without a doubt it's a good pair of headphones. A good audio definitely takes your mobile phone experience to a whole new level. Oppo promises to always bring you the best products for all your mobile phone needs. Which one's the best pair of headphones for your needs? Well, we are here to review the best headphones from Oppo. So, let's get to it.
OPPO ENCO FREE:
Oppo Enco Free headphones give you the best audio experience and that too, wirelessly. These headphones make sure you get the crisp and distortion free audio every single time, whether you are streaming, gaming or just making a call. These headphones give you the freedom of listening and controlling your audio wirelessly.

CRSIP AUDIO WITH CUTTING-EDGE TECHNOLOGY:
With great technology Oppo always makes sure you get the best audio every single time. The ultra-dynamic speakers in Oppo Enco Free, give you the bombastic audio while listening to your favorite music, or while watching an action movie. You can enjoy the perfect balance of bass and treble in these great headphones. Oppo's binaural simultaneous Bluetooth transmission, delivers audio to both the ears simultaneously, which in result gives highly synchronized audio. The system-wide optimizations in this headphones eliminates lag, incompatibility, delay, and boosts the signal quality, so you get the undisrupted audio all the time.
BE HEARD CLEARLY:
In addition to hearing a crisp distortion free audio, you can also make other people hear you loud and clear. These headphones are equipped with AI uplink noise cancellation technology, which keeps the noise and chitter chatter out of your voice calls. It also has dual microphone beam-forming technology, which works with AI uplink noise cancellation, to give the clear and clean audio, to the person who is talking to you on the phone.
CONTROL WITH FINGERTIPS:
Want to answer a call or turn the music off or on? Just tap on the headphones and that's it. You can also manage the volume, by just sliding your fingers up and down on these headphones. These great control features give you the power in your finger-tips.
BATTERY THAT LASTS:
Enco Free headphones give you the best battery life, you could want from a pair of wireless headphones. If you carry the charging case, you can enjoy 25 hours of listening to music, or 15 hours of long call time. And without the charging case, you can enjoy 5 hours of music and 3 hours of call time, which is still quite remarkable. Such great battery lasts you long enough to enjoy your audio pleasures.
COOL DESIGN:
Most of the wireless headphones just look like regular headphones without the wires. But Enco Free headphones give you style, with the great performance. These headphones have futuristic glow line, and the graceful stream of lights on each side makes it classy and bold. These are also very comfortable to wear and not too heavy as well. They certainly turn some heads around when you wear these out in public.
WHAT WE GOT TO KNOW:
Well, this was the Oppo Enco Free review, and we hope it was useful for you guys to make up your mind. The sound quality is undoubtedly good. The audio you get during calls is absolutely crisp and distortion free. When you listen to your favourite music, it enhances your experience by giving you the best bass and treble balance to sooth your ears. Its definitely the best pair for your smartphone. So, take your audio experience to the next level with these great headphones by Oppo. Buy this majestic headphone from oppostore.co.uk now and get the best deals in UK.
Leave a reply
Your email address will not be published. required fields are marked *