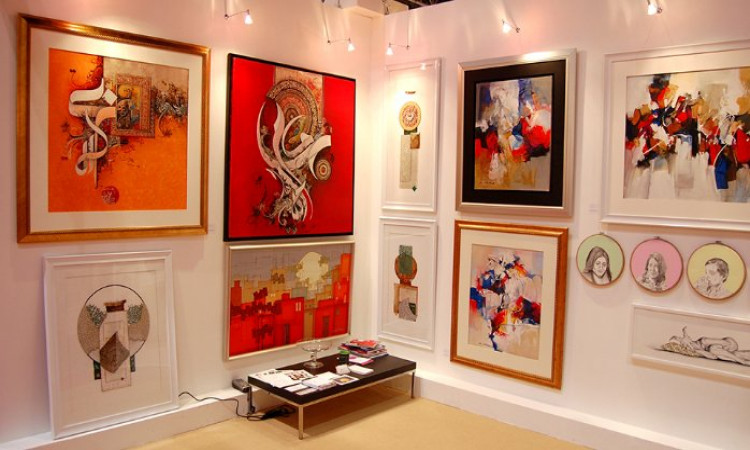 It has been quite some time since academia has started handing in pieces of evidence and researches aimed at proving how art can facilitate learning while also developing other core skills. However, there still seems to be a lot of confusion surrounding the subject. Several people still hold the opinion that art is nothing more than a subjective form of expression that surmises to nothing more than just doodles on paper.

For such people, portraits, musical symphonies, sculptures, paintings and even poetry are mere cultural memoirs that shouldn't be given that much importance.
The consequences of holding such a view can range from the utter and total destruction of an individual's dreams to a society that functions on repression and exclusivity. Whereas, incorporation of art in everything will result in innovation, discovery, inclusivity, and mutual connectivity between every individual of the society.
To illustrate better, let's take a look at how art can help make a better individual:
Art Instils Better Learning Skills
No matter which form of art you take, you'll find its pursuit to be a long-term process. While this may discourage several people from partaking in learning that particular form of art, it's undeniable that everyone will appreciate it.
Regardless of whether you're a musician yourself, you'll still appreciate good music. This means that you have that innate capability to comprehend creativity and form patterns of your own. Therefore, you also have the capability of learning to play music as well.
Reading literature and listening to poems can make you a better poet. In fact, in many language learning contexts, art has done a way better job than any other corpus provided to students for learning. It was found that when students read artistic pieces of culturally relatable content, they were better able to make sense of it.
Not only did they find the medium of communication fun and engaging, but they were also able to use it as their own to express their own ideas and thoughts.
Stimulates Mental Development and Instils Tolerance
The fact that art makes every human being wonder about things deeper than the surface level is enough to claim that it encourages critical thinking. Moreover, every artist goes through a journey of self-exploration and discovery in which they carve their own paths to learn everything and learn concepts like tolerance and diversity. This is sufficient evidence to conclude that art also encourages reflective thinking that compels the learning individual to look at things beyond the superficial meaning.
This doesn't mean that an artist is always in a fantasy or utopian imagination. Quite the contrary, an artist is better able to look at things rationally since they've come to grasp reality and learned to mould it. Ultimately, it all goes on to prove that artists are creative problem solvers who have learned to identify limitations and figure out how to break them. Like the Renaissance, when Leonardo Da Vinci tried to share his idea of a flying machine, art is the necessary medium of communication when you discuss new ideas. That's because another name for art is creative innovation.
Art Motivates Throughout the Learning Process
There's no denying that art is one of the most rewarding activities in the world. Whether you're learning to become a portrait artist who wants to make it to World Art Dubai, or a musician writing songs for themselves; the process of learning and development is equally rewarding, encouraging and engaging.
Every learner is inspired by the art form they're willing to pursue. Once the learner begins by picking up the brush or the instrument, they set out on a journey that is filled with intellectual revelation and self-discovery. While they surely won't become experts overnight, they'll certainly not feel it hectic or frustrating to practice all night long. That's because art is entertaining and fun. As soon as a person learns how to draw a face or play a chord, they're going to be motivated to learn even more.
Throughout this journey, art helps an individual realize the different approach they took. This allows the artist to understand that there are always going to be different paradigms and perceptions. Thus, art fosters tolerance while also encouraging the individual to never give up.
All arguments against art fall in comparison to the fact that it's the ideal medium for communication and the most authentic form of expression that's not limited to any single dimension.
Leave a reply
Your email address will not be published. required fields are marked *