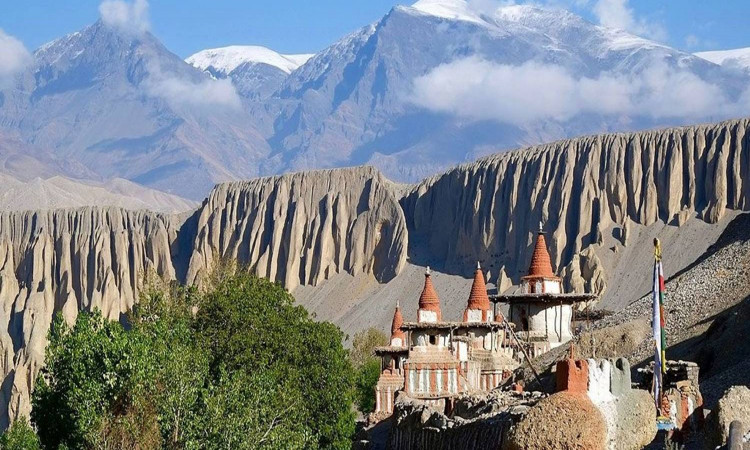 Sandwiched between the Chinese and the Indian territory lies the Himalayan kingdom of Nepal. Traditionally considered a safe place for all trekking and hiking activities, the country packs many surprises for people who are new to this destination. If you want to get a taste of something spectacular, you should consider exploring mighty Nepal.
But Nepal is a country that encounters severely challenging weather. The climate is very mercurial, especially during the winter and monsoon. The terrain is also rugged, and some regions are relatively under-developed. Finding available resources as you hike up could be quite painful. So it is better to know a few things before you visit Nepal for your big adventure.
Getting intimate about the adventure experiences in Nepal
Ever heard of the Mardi Himal Trek or the Ghorepani Poonhill Trek? These are far less known treks in Nepal than the classics like the Annapurna Circuit and the EBC Trek. These treks and other lesser-known treks like the Poonhill Trek are rising in popularity because Nepal is frequented by adventure enthusiasts and first-time trekkers who want to experience something new and challenging.
These are easy to moderately tough treks and are ideal for the newbies. Suppose you are someone who wants to experience the pristine beauty of the Nepalese Himalayas. In that case, you can embark on the Gokyo Lakes Trek- a trail across several picturesque oligotrophic lakes (clear water lakes with high-quality drinking-water).
Nepal has everything in store for you! If you are a seasoned campaigner, you can try out challenging stuff like Mera Peak Climbing. High-altitude climbing is amongst the several outdoor adventures you can try in Nepal. The notable ones include white-water rafting, paragliding, mountain biking, canyoning, rock climbing, etc.
The need to accompany a travel guide
Certain restricted regions in Nepal need you to travel with guides. Other than those specific regions like Mustang or Kanchenjunga, where there is a Restricted Area Permit, you can travel solo or with a group. But traveling with a guide will make the entire journey hassle-free and effortless for you.
You can indeed hire a porter for hauling your luggage and carrying your supplies. But guides will give you information about local culture, tradition, and topography. They will also ensure that you get the best accommodation and food during the tea-house treks, which is especially difficult in the peak trekking season. Woods and mountainous terrain can be tricky to navigate through, and a guide will take you across the safest routes and prevent you from getting lost. In cases of sickness or natural disasters, the guides will have you covered.
Another perk of hiring a local travel guide is enjoying your walks and the views to the fullest while they take care of the rest. You don't need to strain under your luggage and can experience the pristine natural beauty comprehensively.
Knowing the social etiquettes of the Nepalese
Greeting the Nepalese people is a thing of paramount importance. Greeting the locals with a 'Namaskar' or a 'Namaste' with your palms together in a prayer style is considered one of the essential virtues. You should also greet older men as 'dai' (elder brother) and older women as 'didi' (elder sister). Touching anyone with your feet is considered an impolite gesture.
You can stick to the local culture while you are in Nepal. That includes a strict no-no for revealing clothes and public display of affection. If you are invited to a Nepalese household, remove your shoes before entering and wash your hands and mouth before enjoying your feast.
Getting familiar with water safety while trekking in Nepal
While trekking in Nepal, it is essential to carry water purification tablets and equipment. But if you plan to stay in Nepal for some time, you should get a filter for tap water. You could even consider buying a boiling pan. Tap water in Nepal is not regarded as safe for consumption. Another option is sticking to bottled water available across stores for consumption purposes. But that is not a particularly sustainable alternative.
Getting familiar with the Nepalese cuisine
The Nepalese cuisine of dal bhaat, cooked meat, noodles, momos, etc., will cater to your appetite during your tea-house treks. Most villages have enough supplies to cater to the trekkers' needs, except for a few isolated communities in the far west.
Food gets expensive as you trek to higher altitudes, but getting a hot and refreshing meal at the end of a tiring day is guaranteed! Consider a range of 10 to 15 USD expenses per person for their basic food requirements each day.
Pack gears for all eventualities:
It is wise to prepare for all kinds of weather and emergencies before trekking in Nepal. You should pack your clothes carefully, and take only those required. For example, a hat, winter gloves, woolen thermals, lightweight trekking shorts and pants, woolen shirts, underwear, sweaters, fleece jackets, heavy down jackets, waterproof jackets, pants, etc., are the fundamental requirements.
Never forget these things- hiking poles, well-made hiking boots, rucksack/knapsack/backpacks, sleeping bags, insulated mats, hand sanitizers, water bottles, biodegradable soaps, and toiletries. Packing a first-aid kit, some extra photos, and photocopies of your passport could come in handy.
If you ever think about going on the adventurous expeditions mentioned above or desire to do the famed Everest Three Passes Trek ortrek to Upper Mustang valley, remembering the essential points stated in this article will only make things easier for you.
Summing up:
With all these points covered, you have a fair idea about the parameters to analyze and the things to consider before you are embarking on an expedition in the Nepalese Himalayas.
Leave a reply
Your email address will not be published. required fields are marked *