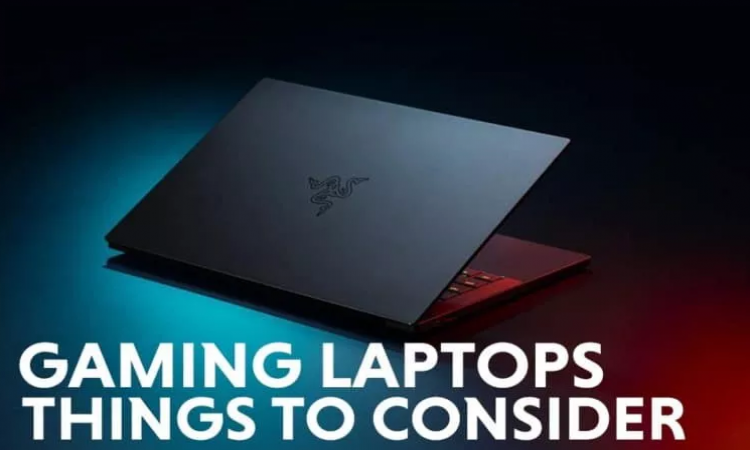 Gaming Laptops are always associated with gaming only. Although it's correct, it doesn't mean that's you can't process other tasks. These laptops are made for endurance and the rigidity, whereas they're also resilient enough to support the heavy workloads. Only differences between gaming laptop & regular one are the cooling mechanism, design, and the keyboard. Let us see why gaming laptops are best to work, and what other things you can do with a gaming laptop. 
They're Best to Perform Speedy Task 
Gaming laptops are best to handle those tasks which require extra speed. They're best for those who are working in digital services. The software's like Microsoft Office, Photoshop QuickBooks, Locust, and many others require a machine which can provide impeccable working speed. Mostly, tools for mobile & App developments feel heavier on regular PC's or laptops. This is where a gaming laptop displays its performance by its heavy processing units. Machines like Asus ROG Zephyrus G14, MSI GS65 Stealth or Dell G5 15 SE are expensive, but they come with highest specifications like 8-16GB of RAM and 1TB SSD (Solid State Drive) for robust performance. This speed is necessary to run programs which take more power.  
They're Best for Graphics Related Works  
Gaming laptops can do real wonder when it comes to displaying. They are made for gaming that's why they always come with maximum supported display units and graphic cards. Gaming laptops come with 4K UHD, Full HD display units with 400-700 nits. So, they're best for digital designers (Web Designers, Graphics designers, or Game Designers). These laptops are equipped with the highest graphics support with dedicated units. So, a gaming laptop is a real powerhouse for you if you are a graphics designer. Laptops like Lenovo Legion, ASUS ROG Zephyrus, and HP Pavilion Gaming Laptop are designed to give best displays. These displays are perfect for graphics related work because they display details.  
Best for Digital Careers 
Digital marketing is one of the hottest industries nowadays and boomed more during the pandemic. As a digital marker, you can present your digital ideas seamlessly on these rocky Laptops. Online business owners like E-Commerce specialists, Social Media manager, and digital data analysts need reliable PCs. For this, gaming laptops are best and have the power to impress and dominate the competitions. Gaming laptops come with superior supported graphics like Nvidia® GeForce or Intel® graphics support which is best for every digital operator.  
Gaming Laptops Last Longer 
If you are going to purchase a gaming laptop today, it's not going to outdate soon. But Why? Because they're made with futuristic needs. The latest gaming laptops are built for tomorrow's computer programs. They are built to give you endurance, reliability, and enhance your working capacities as well. 
Unique Design & Stiffness  
You can easily differentiate between a gaming laptop & a regular notebook. Gaming laptops are designed for a robust performance that is why their rigidity can be seen quickly. Traditional gaming laptops like Acer Predator 17 & Asus TUF are blocky & brightly colored. Their design reflects the stiffness, whereas many sleek & light gaming laptops are available in the market. Lately, manufacturers are now producing more subdued and straightforward machines. Apart from everything else in design, they've got the best keyboards and designs. 
The bottom-line  
Gaming laptops are the best for gaming, but they're not limited to gaming only. People with varying occupations & industries are using gaming laptops for their business and work.  
Instead of a regular laptop, they're more powerful. A good gaming laptop can give speed, stunning 4K UHD display, customizability. Moreover, they're built for a longer lifespan, and excessive portability. FiveTech is one-stop-solution for you gaming laptops and other tech-related requirements. FiveTech has the most extensive stock of IT equipment including Laptops, Desktops, Gaming PCs, All in 1 PCs, in every specification. 
Leave a reply
Your email address will not be published. required fields are marked *