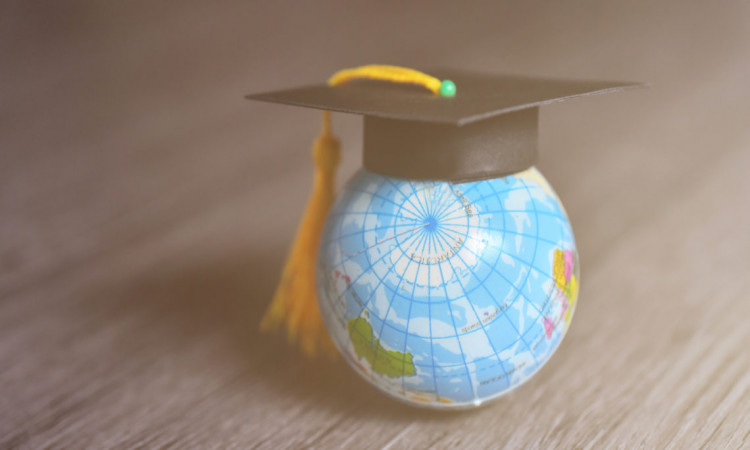 After completing 12th, students struggle a lot with the decision of what they should pursue after. While many begin to look for local and viable options, others have different dreams to achieve. For any job, the quality of education decides the value of a person. Getting a degree or diploma from a world-renowned college or university can help you build the future you always desire. To make yourself world-class ready, you should look into your options to study abroad. In present times, more & more Indian students are preferring to study in countries like Canada, Australia, and many other foreign nations. Earlier students used to prefer to go overseas after graduation, but now they are more inclined to study abroad after 12th. If you are one of such students, then you are making the right decision. Studying abroad can help you not only academically but personally as well.

Most popular nations for higher education after 12th
There are numerous countries you can choose from for higher studies. But there are a few countries that are highly preferred by Indian Students to study abroad. Here is the list for you to check out:
Studying abroad can give you once in a lifetime experience but only when you make an informed decision. Never get reckless and work on the baseless pieces of information. Here, I am going to discuss with you some advantages and disadvantages of studying abroad after completing your 12th education.
Advantages of Studying Overseas After 12th
There are many advantages that you can explore and build a great future. Studying in a foreign land can give you the experience of a lifetime.
Approachable Admission process
Most overseas universities provide a more approachable admission system than many Indian universities. While Indian colleges and universities are highly competitive and mark-oriented, foreign universities are skill-oriented. In India, students struggle a lot to get into a renowned university because of the marks based system whereas, foreign countries practice equality in education. Students are classified based on their theoretical knowledge as well as skills.
Application-Based Education System
The Indian education system is sometimes frowned upon for having a theory-based approach. You get all the bookish knowledge but minimum to no skill of implementing that knowledge. But if you decide to study in Australia or any other foreign country, you will get an education perfectly balanced in theory and practical implementations. You will not only read but also learn to apply what you read.
Studying overseas after the 12th can enhance your skills. You will learn communication, leadership skills along with independent management. Learning the art of solo survival can develop your maturity level, and you can adjust to any environment in the future. Such skills play a major role in the job market, and beginning early at an undergrad level only gives you more time to enhance these skills.
Advanced Features & Technologies
Most of the foreign nations are superior to India when it comes to advanced technologies and related features. If you wish to opt for science, engineering, or IT after the 12th, then applying to study abroad can give you a fair advantage. You will learn to work around the latest technology and research centres which many Indian universities lack.
While studying locally can help you get a job only around India, studying abroad can give you more career choices. Getting a degree from world-recognized universities will make you eligible all around the world. You can look for a job anywhere you like. Also, students with an educational background from such universities are more likely to get high-paying jobs in India, and that too easily.
Disadvantages of Studying Overseas After 12th
Apart from its perks, studying in a foreign nation has its demerits. Students get deceived by the hype of life abroad that they miss out on reality. To avoid such things happening to you, we have a list of disadvantages attached to your decision of studying overseas.
If you think Indian education is pricey, then think again. Getting an education in a developed country like Canada, the USA, Australia, etc., is very expensive. You have to plan to cover all the requirements. Go for this decision if you can arrange for such hefty money.
The admission process overseas is very straightforward, but the requirements for the application can be complicated. The universities overseas require students to act in extra-curricular and good extra credits to grab a seat. But in India, we don't have such a system and thus make it hard for aspirants. If you dream of studying abroad, start building your profile.
The culture, lifestyle, and beliefs of a foreign land can be overwhelming to adjust to. There is a vast change in the social system we experience in India to third-world countries. The change from school to college is hard in the homeland, and such transition can be a bit drastic when it comes to going abroad.
If you are not clear on what your career goals are then studying abroad can be a complete waste of your time and money. Make sure to have a firm decision regarding what you want to study, and if not sure, do not get hasty into getting admission. It is necessary as you will not be able to switch your courses once your documents are through and you're overseas.
Abridge
Everything or every decision has two phases, good and bad. If you think that studying abroad is only filled with advantages, then you are wrong. Many negative aspects come with this decision. I am not discouraging you, but you must know every minute detail to make an informed decision. To make this dream of yours a reality, you can take assistance from professionals in the field. If you are from North India, you can check out Study Abroad Consultants in Chandigarh.
Leave a reply
Your email address will not be published. required fields are marked *