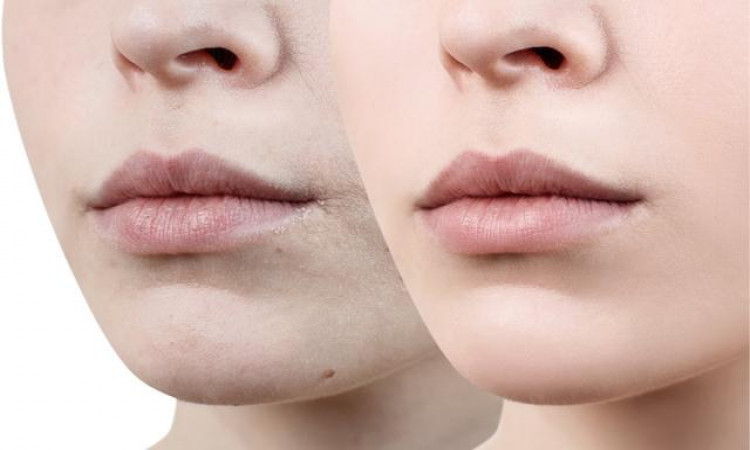 Are you worried about your skin being dry every time you shower? You're not alone. Dry skin is a common skin condition that can be caused by several factors. But did you know dry skin can be a symptom of a more severe diagnosis?
In most cases, people experience dry skin due to environmental factors that take away moisture from the skin. Harsh soaps, heat, showers, and climates can all contribute to this condition. So what are the symptoms and how to get rid of dry skin on your face? Let's find out.
Quick Remedies for Dry Skin
Generally, you can treat dry skin by following a proper skincare routine. Adjusting lifestyle habits to avoid environmental factors can help prevent dry skin too. However, dry skin can also be a sign of some more serious medical condition that should be treated at the earliest by a doctor. Before you jump straight into switching your products, let's start with simple skincare tips. Use them together to help remove your symptoms.
Modify Your Shower
To avoid dry skin, dermatologists recommend replacing hot showers with lukewarm ones. As hot water removes your skin's natural oil, which often results in dry skin. You should also reduce your shower time. Try taking only 5-10 minutes in the shower. This will help to avoid unnecessary contact with water. Again, try bathing or showering not more than once a day. This will help your natural oils to moisturize your skin and reduce dry skin.
Wash Your Face Gently
Wash your face gently and avoid using harsh soaps and cleansers. Ingredients such as alcohol, alpha-hydroxy, or retinoids must be avoided as they can cause irritation to your skin. Use mild and moisturizing products. Try looking for polyethylene glycol, lanolin, paraffin, or silicone surfactants. These ingredients are beneficial to retain moisture.
Moreover, you should never rub the skin on your face with a more abrasive washcloth. While washing your face, use your fingertips to gently massage your face. If you're experiencing dry skin, limit the contact of water with your skin. In such cases, it is best to only wash your face at night. This will clean your face from dirt and prevent the unnecessary removal of natural oils from your skin.
Apply Moisturizer
Choosing the right moisturizer is essential for your skincare. You should use it regularly, especially right after you shower. This will help to trap the moisture in your skin. Furthermore, avoid using facial moisturizers that contain alcohol and fragrance. This will help reduce unnecessary irritation. Using a moisturizer having sunscreen is also a plus point when you go out in sunlight.
People with dry skin should use oil-based moisturizers that will keep their skin hydrated. As dry skin can cause your skin to crack, it is better to use petroleum jelly, mineral oil, or petrolatum-based moisturizers.
Avoid Exposure to Cold Weather
Staying in cold weather may worsen your dry skin condition. If you're living in such weather conditions, try using the moisturizers mentioned above to keep your skin hydrated. Also, avoid exposing your skin to such weather. Try wrapping a scarf or cloth to reduce dry skin. Make sure its fabrics are not rough or scratchy and should be free of fragrances and dyes.
When to See a Dermatologist
Contact a dermatologist if the condition persists even after trying basic remedies for dry skin. In some cases, mildly dry skin can be a sign of a more serious medical condition. So if you live in Florida, TX, or nearby areas, visit our dermatologist. We're more than happy to help you get your flawless and beautiful skin.
Leave a reply
Your email address will not be published. required fields are marked *