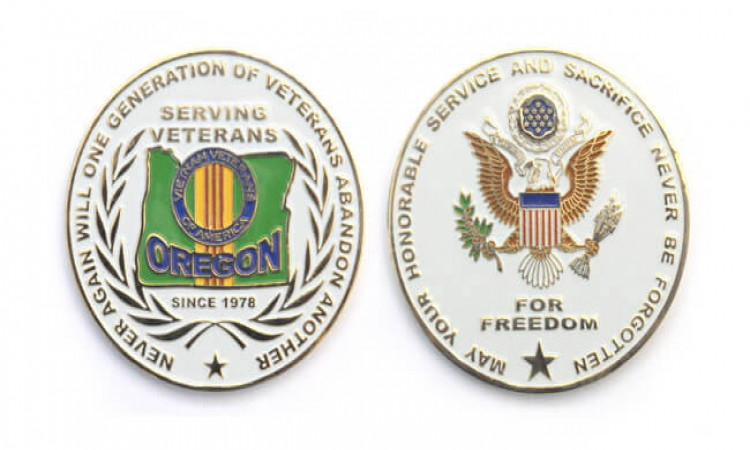 If you still haven't figured out the use of patches or custom patches then you better now. These little items are a great way to promote individuality, brand, or convey a message to the audience. Their uses are really versatile and may function in a variety of ways.
And the availability of adding personalization to it makes them essentially stand out from the rest. As per your choice, you can make the design and artwork on it as simple as you want or could just make it pop. Whether you are in need of custom motorcycle patches for your bikers club or a formal name patch for a business conference, adding customization to them may leave you overwhelmed.
But don't you worry. We are here to solve your queries related to the customization of patches. We have enumerated a list of considerations that will guide you for customizing your patches. Read till the end to learn all about it.
1. Assessing the shape and size of the custom patches
First, you must figure out how big or small you want your patches to be and what would be the shape for it. Having to choose the perfect size and shape of patches is extremely vital and not an easy choice to make.
So, begin by assessing the placement of the patch. In other words, where exactly the custom patch would be featured. If you want your patches to be placed on a jacket then give an order for a larger sized patch.
However, if the patch is going to be framed then opt for a middle-sized custom patch. Ensure that you never give an order for an extremely small-sized patch as it wouldn't be appealing to anyone.
Next, think about the shape of the patch. The patch makers offer a variety of shapes such as circular, square, rectangular or any other desired shape.
2. Focus on the purpose of custom patches
You must keep your focus on the purpose of your custom patches. Oftentimes individuals make the mistake of making their patches out of focus. The design may not be representing the purpose for which they were made in the first place.
Hence, they always remain focused on the purpose of the custom patches. Think about the event or occasion where they'll be featured. Are they made for a celebratory event like birthdays or anniversary? Or for a formal event like business conferences?
This will help you initiate the process of customization in a systematic manner. You will be giving a meaningful element to the custom patches.
3. Dyed, embroidered, or woven?
Now, how exactly you want your custom patches to look. Would they be dyed, embroidered, or woven? Now it may confuse you if this is your first time placing an order for custom patches.
You must know that the embroidered and woven patches look and feel a lot similar. However, a major difference between the two of them is that woven patches require thin threads for added detailing whereas embroidered are just the opposite.
The dye process is a modern way of customizing patches and are offered by several other manufacturers. Now depending on the way, you want them to look, choose which kind of process you want on your patches.
4. Deciding for the elements that are to be featured
What sort of visual element do you wish to add on your patches? Brainstorm to find out what exactly would be apt for your custom patches.
For joyful or celebratory events think of some vibrant elements on your patches. A dull-looking artwork or design doesn't go well with the event. The same thing applies to a formal event as well.
Conclusion
So, what are you waiting for? Now that you are aware of the ways in which you can customize your patches it is time for you to get started with it. Whether it is custom motorcycle patches or some other, customize and place your order now.
Leave a reply
Your email address will not be published. required fields are marked *