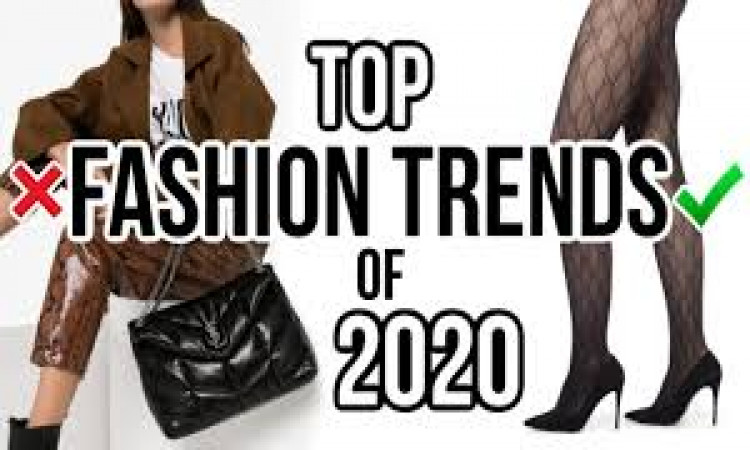 Fashion is what you represent yourself physically to the outer world while choosing a particular outfit for you.
It's one's personal choice to wear whatever they want and is comfortable in, representing themselves.
Fashion trends change with time and are adapted accordingly.
We are constantly phasing with this apparent appeal to the masses through styling and expressing ourselves, unknowingly for every single time.
Fashion trends can be over after a while, but style never goes out of fashion.
It is time inbound and is class.
The current top ten trending fashion styles for 2020.
80's Beverage themed apparel
First comes first, one of the most popular trends of the 80's back then and the one that actually lasted for a decade to say least, the hype for the latest collection from this brand Hershel, from Vancouver is in news for all the sweet things!
From limited editions of bags and other apparels to the retro-styled dresses, hats and other accessories, this indeed raises some serious heat in today's modernized era.
This summer you can beat the heat and bring the nostalgia as well as the class from back in time. Also, along with the varieties that it provides, it has an equal collection of options for both men and women
Sportswear themed Sneakers
The famous brand Coach is launching its new footwear collection that is the 'City Sole' series, and it is simple yet more functional than the previous iterations.
With mainly sporting the casual theme and sporty looks, these sneakers will perfectly go along with your casuals this summer. With being launched for about just 2 months, this has already been customer favourites and are preferred by many. This summer, beat the heat in style!
Branded Eyewear X Actresses
Sunglasses are one of the most popular accessories to go with.
Vogue has launched their latest eyewear collection featuring Millie Bobby Brown for their brand new series of sunglasses.
She is most popular among her fans by 'Eleven', a character she portrays in the Netflix series 'Stranger Things'
She is the latest brand ambassador for Vogue Eyewear this year, and they have launched their newest collection of the 'MBB X Vogue Eyewear Capsule' featuring several eye-catchy and modern designs for women including silhouettes and harnessing timeless elegance to these beautiful masterpieces.
Cross-cultural Inspired Streetwear
Coach and BAPE joined hands for their latest collection of streetwear.
Having a bold as well as classic look emphasizes the audience more than anything. For that, they both have collaborated and played a cultural reference to their respective themed ideas and creating an appeal to the masses.
The brands are from New York City and Tokyo, hence the cross-culture reference.
Contemporary Baseball Caps
Off White and SSENSE collaborated together, unveiling their next headwear, designed with the contemporary concept.
The caps are made of pure cotton and there is a streetwear brand signature underneath the cap's hood. The design is simple yet grasping to the masses, with a rich baseball texture that attracts a lot of people.
Plastic Swimsuits
The latest swimsuit collection from Aerie has gained a lot of attention for their newest swimsuits, that are made of recycled plastic fibres called Repreve.
They offer one-piece designs and various kinds of bikinis in their collection and they are all worth the hype.
Lifeboat Inspired Watches
The Swiss-made watch draws the idea from the lifeboat that was designed by MR.Brude as a unique kind of lifeboat with modern aesthetics.
The 'URAED' from Von Doren pays tribute to that and is a timeless masterpiece.
Speaker Wearables
With growing technology day by day, the speaker bracelet by BoomBand is a unique wearable featuring multimedia that allows the user to play their favourite music on the go.
In this technology-oriented era, this gadget is worth a look for among the emerging fashion trends.
AI-oriented Smart Glasses
The first ones to create such were the google glasses, but that was not stylish enough, just practical.
The Solos smart glasses were then created that offers an elegant design along with the tech spark added to it.
It is highly customizable and can be worn on the go along with anything from casuals to formals.
Nothingness Themed Spring Fashion
GALL'S Omnia collection is all set to barge in and the enthusiasts are in for a treat.
This fall, when winter arrives, they are set to launch their winter collection based on the 'Nothingness' theme.
Directly highlighting the mankind evolution with the blend of modern looks as well as a junkie theme, hoodies, jackets and sweatshirts will all be available in different themes. The Omnia collection also follows the plastic recycling mantra all along.
Postscript
Hope you all have a stylish day!
Leave a reply
Your email address will not be published. required fields are marked *