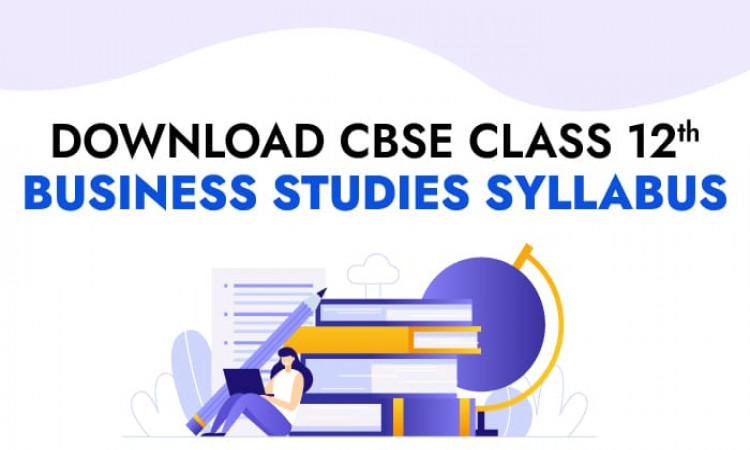 Have you downloaded your digital copy of the new Class 12 Business Studies Syllabus? If your answer is no, then In this article, you will find the new revised syllabus which you can easily download in PDf format for your keep. In, addition to this we are also sharing some important study tips for this subject so, that you can score more than 90% marks in your CBSE class 12th business studies exam.
To get your syllabus in Pdf format download it from VSI Jaipur using the link here
VSI Jaipur provides complete study resources for class 12th commerce students. They are also a number 1 choice of commerce students who wish to prepare for professional courses with class 12.
In addition, VSI Jaipur is also the Best Institute for CA Coaching. If you are preparing for the CA entrance exam with class 12, they are the best coach. Because of their personalized guidance, students can easily manage class 12 studies and CA studies. Read further to know more about how VSI Jaipur helps 12th students in board exam preparation.
How VSI Jaipur helps Class 12th Students?
Since most of your classes and studies are now done online, the online study resources will make things easy for you.
VSI Jaipur provides the latest Class 12 Business Studies Syllabus to class 12th students. So you can download it in PDF format from the link above. Class 12th NCERT books and practice papers in PDF formats are also given on their website.
Class 12th is a very stressful period for students. Since managing time and juggling between all the classes of different subjects can put the mind under unnecessary pressure. Therefore, using learning hacks and time management tricks can save you from the struggle before exams.
VSI Jaipur blog has bundled all the useful information for you. In addition, you can also get the resources and syllabus for other commerce subjects as well.
CBSE Class 12 Business Studies Syllabus Overview
So below, we summarize the units and marking scheme of the syllabus.
Units Unit Name Marks Distribution
Part A Principles and Functions of Management
Nature and Significance of Management
Principles of Management
Business Environment 16
Planning
Organizing 14
Staffing
Directing
Controlling 20
50
Part B Business Finance and Marketing
Financial Management
Financial Markets 15
Marketing Management
Consumer Protection 15
30
Part C PROJECT WORK 20
Business Studies Syllabus Updates
Last year CBSE reduced 30% of the syllabus for the students. They did it because of the COVID-19 pandemic and the challenges students were facing in online classes. However, CBSE clarified that the syllabus reduction was only for a special reason. You can see the deleted syllabus of Business Studies Class 12 CBSE on the VSI Jaipur website.
CBSE has released the BST Class 12 Syllabus for this year. The only big change you will see is that the earlier removed 30% syllabus is added back. Besides this, there are no other changes. So download the new syllabus from the link above.
Tips to Study Business Studies Syllabus
The marking scheme shared above is to understand the importance of the chapters in the exam. If you want to know specific important chapters, then chapters 2, 3, 6, 7, 9, and 10 are the most important ones.
Part B is technical in the Class 12 Business Studies Syllabus as compared to Part A. So you will have to put more effort into it. You can learn Part A, but in Part B, understanding concepts is vital. Now here are some tips for you:
1 mark questions trouble the most to the students. So while solving them, study the question carefully. Your conceptual understanding should be strong if you don't want to lose marks in such questions.
Direct questions are mostly easy, but case studies are another type of questions where students lose marks. To solve it effectively, you should have clear concepts about businesses and their operations.
Apparently, at times you can get some text from NCERT books. So if you have read the books thoroughly, you can do better in case study questions.
Besides this, a good presentation of answers is important because case study questions can ask you to highlight the lines. If you don't show it properly, it can cause a reduction in your marks.
The easiest trick to solve a case study is to read from below, first the question and then the case study.
You should also avoid paragraphs and write your answers in points. For example, in a 4-mark question, writing four points with 3-4 lines for a point is sufficient. So, make sure you give examples wherever required. Additionally, diagrams are also a good way to present your answers. But make diagrams only when needed, mostly in big questions.
FAQs
Q1. How many chapters are there in Part A and B of the Class 12 Business Studies Syllabus?
Ans. There are 12 chapters in the BST Class 12 syllabus, 8 in part A and 4 in part B.
Q2. Which books should I use for learning the class 12th CBSE Business Studies Syllabus?
Ans. NCERT Syllabus for Class 12 Business Studies is recommended for you. So download the online books for both Business Studies parts from VSI Jaipur.
Q3. Is class 12th BST easily scoring?
Ans. Yes. Business Studies is the easiest subject of the commerce stream. Moreover, if you are not good at any other subject, you can score here and maintain a good percentage.
Q4. Is there any change in the new syllabus of Business Studies?
Ans. A slight change is made; check the details above.
Takeaway
Now that you have answers to all your questions, start preparing for the Class 12 Business Studies Syllabus. If you still have questions, visit the VSI Jaipur website for more details.
Keep the tips in mind when you study the syllabus. If you still do not have a digital copy of the BST class 12 syllabus, Either save it from the VSI Jaipur website or get it from the link shared above.
Furthermore, memorization hacks and useful resources can help you to develop a smart way of learning. Grab them, start with the right mindset and score the best.
Leave a reply
Your email address will not be published. required fields are marked *