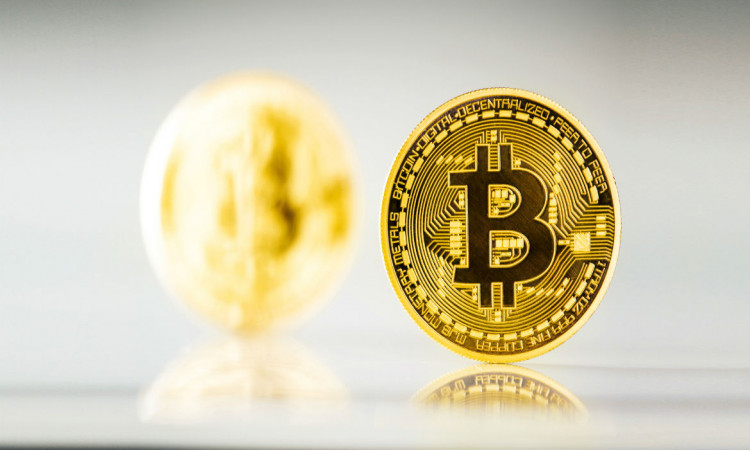 Bitcoin price shot past the $10,000 mark yet again. Also, the aggregated crypto markets have gained a $300 billion+ valuation in the process.
As per data, an increasing number of people have registered profits from investing in BTC.
This will inspire more folks to sign up on cryptocurrency exchanges, and as a matter of fact, signups have already shot through the roof during the COVID-19 lockdown.
But blindingly rushing to set up an account on any crypto exchange site/platform is not recommended. Even if the market rewards investors, risks persist.
Hackers, scammers, and malicious actors are always on the lookout for targetting unsuspecting individuals. Sometimes, users incur severe losses due to the fault of the exchanges themselves.
Therefore it is important to consider a few things before choosing a cryptocurrency exchange to begin your crypto journey.
Founders and Management Team
The cryptocurrency space is relatively new but is growing rapidly. Also, the industry's towering growth is attracting the brightest minds from numerous verticals.
Before zeroing in on a cryptocurrency exchange, it is mandatory to ensure that the founding and management team is credible. You should check out all their LinkedIn profiles.
The core members should have a demonstrated experience of handling responsibilities/operations in other reputed crypto businesses.
An illustrious IT career and working experience in one or more multinational tech corporations is a plus. If the founders have previously built a successful product from scratch, that just great.
Why? Because, through consecutive iterations, the makers have come to know what customers want, and how important it is to provide a seamless user experience.
Cryptocurrency Exchange Rates/Prices
Bitcoin and crypto markets are global. Therefore, whatever exchange you choose, make sure that the prices of all crypto assets on that particular asset are in sync with international rates.
Consistency in exchange rates is important for any cryptocurrency platform, as it rules out problems of low trading liquidity/volume.
Also, the discrepancy in price hints at the artificial pump and dump schemes being run by market manipulators. A slight difference is acceptable but if the gap is huge, it's time to look elsewhere.
Security
Security is the most important aspect that needs to be considered while selecting an exchange for trading cryptocurrencies.
As a user, you can't know how secure the design of the platform is. Unless you understand cybersecurity principles or have had chat with the principal developer or other such staff.
However, what you should look for are the security steps that come up during the login process. Ideally, the cryptocurrency exchange should offer 2-factor authentication (2FA).
Additionally, for a website based crypto trading platform, the site's address should start with the 'HTTPS' application protocol and not 'HTTP'.
Offering SMS and email alerts for all exchange and user account activity should be mandatory. Also, crypto funds of customers should be deposited in cold wallets/storage.
Trading Fees
Before selecting an exchange to make your first crypto asset purchase, check the fees on deposits and withdrawals. Also, if you are looking to use the platform for trading, check whether the fees levied per trade is reasonable.
This is important as with every trade the fees could rack up and result in a substantial amount of money. It is better to select a cryptocurrency exchange that offers the best rates wrt fees - ideally below 1%.
Supported Cryptocurrencies
Before choosing a cryptocurrency exchange, it is important that you first study and research the crypto-asset market in detail.
As of date, there are more than 5000 different cryptocurrencies. You study will help you know the genuine crypto tokens, and those that aren't.
Consequentially while looking for virtual currency trading platforms, you must always be on the lookout for scam or disgraced coins listed on them. It is better to stay away from such platforms.
Industry Partnerships
A professional is known by his/her partners or partnerships. The same holds for a company.
Strong and relevant partnerships elevate both the reputation and reliability of firms, especially cryptocurrency exchanges. And how? Consider an example.
Suppose a BTC and digital asset exchange has leading cybersecurity firm as it's official security partner, and a well-known bank as its finances partner, don't you think you would prefer it over any other crypto exchange?
Community Involvement
The cryptocurrency space is a community focussed ecosystem. This community plays a significant role in driving crypto adoption.
Any cryptocurrency exchange or the founders should participate actively in the community, educate masses, and inspire them to join and actively grow the digital asset industry.
One such exchange and which does that is WazirX. The founder and CEO of the platform, Nischal Shetty has always made it a point to motivate individuals to learn and understand about cryptocurrencies and blockchain technology.
He famously started the #IndiaWantsCrypto campaign to popularise digital assets in India and even contributed his thoughts on the future of crypto regulation in the country, in a recent webinar.
These were a few pointers that need serious consideration before you sign up on any cryptocurrency exchange or download bitcoin app to start. Any more tips that you have in mind, do share them with us!
Leave a reply
Your email address will not be published. required fields are marked *